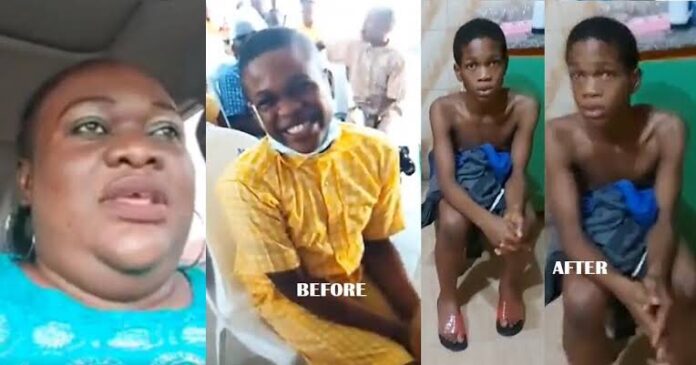 A medical report is out on the 11-year-old student said to have been sexually abused in the dormitory by fellow students of Deeper Life High School in Akwa Ibom State.
According to the victim's father, Iniobong Archibong, he said he has got a medical report on his son but he would only disclose the content of the medical report after consultation with his lawyer.
READ

ALSO:

Why you should be wary of what you sow in the New-Year



The JSS1 student who is still on admission in an undisclosed hospital in Uyo was taken to the hospital on December 19 by his parents, after the mum, Deborah Okezie, took to Facebook to cry out over the alleged sexual abuse.





The mother disclosed that some senior students of the school took advantage of the boy when the school authorities switched him from his dormitory to another dormitory filled with senior students.





"They will remove his boxer and push their legs and hands into his anus," Mrs Okezie said in the video which has gone viral on Facebook and Twitter.





"Look at a child I sent to school, he came back with a broken anus," she added.





She said her son was frequently starved and beaten up by the senior students.





Mrs Okezie said there has been pressure on her to pull down from Facebook, video clips containing her complaint but has said the truth can never be pulled down.
Findings in the 2014 National Survey carried out by the National Population Commission with the support of UNICEF, and the United States Centres for Disease Control and Prevention shows that there is a high prevalence of violence against children in Nigeria before the age of 18.
The story above showed that parents must not joke with the place of communication with their children. It is of utmost important so as to know when your children have suddenly changed, if not, you may not be able to help such children