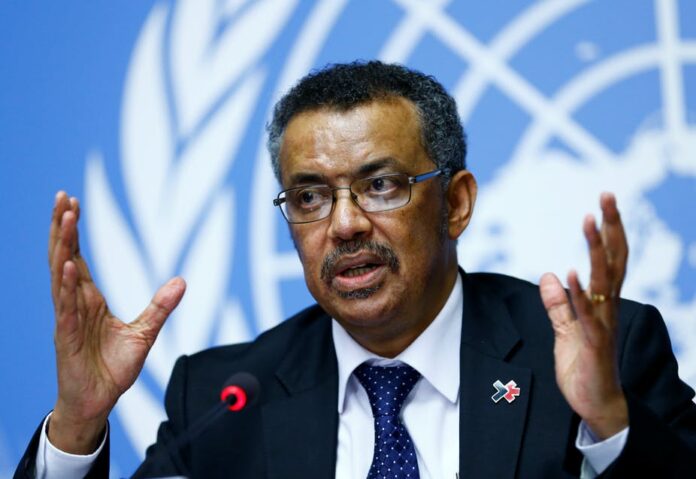 The World Health Organisation Director-General, Tedros Adhanom Ghebreyesus has called for increased investment in mental health, a sector he said it is "chronically underfunded" at all levels of society, from individuals to businesses and countries.
In his observation, Ghebreyesus said COVID-19 has interrupted essential mental health services around the world just when they're needed most, saying that world leaders must move fast and decisively to invest more in life-saving mental health programmes during the pandemic and beyond.
One of the women at the fore-front on good mental health investment around the world,  Michele Obama, has preached hope to the people with mental illness around the world.
"Whether an illness affects your heart, your leg or your brain, it's still an illness, and there should be no distinction.
It is a reminder to everyone who's dealing with a mental health issue that they're not alone, and that getting support and treatment isn't a sign of weakness, it's a sign of strength", Michelle said.
Meanwhile, experts have said that data from the World Health Organization shows a mental health crisis is looming as the COVID-19 pandemic pushes people into isolation, poverty and anxiety. And as demand for help increases, the crisis has affected critical mental health services in 93% of countries.
Nigeria and Mental Health
Meanwhile, in Nigeria, the case is different from many other countries as the lives of its citizens were disregarded. Nigerians are left with the mental torture of increase in pump price which has shot up transportation fees, increase in Electrical bills, cut off salaries into half in few companies and total sacked from many organizations. Many things happening at the same time, has brought anxiety to people as many died in the silence of isolation. It is never appropriate if the leadership of the country will not consider so many things that are happening at the same time.