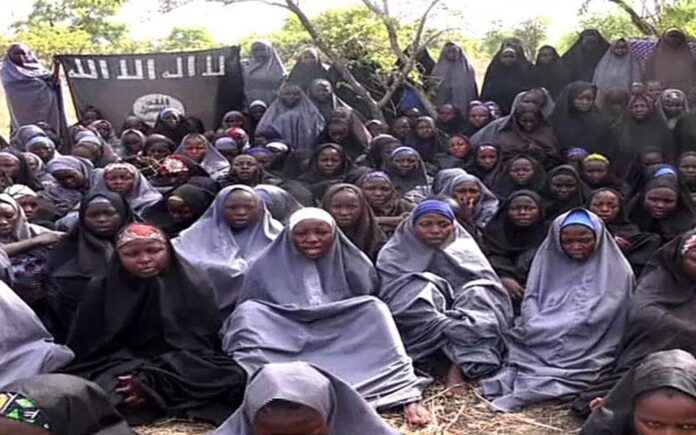 96 Chibok girls still in captivity after 9 years of abduction with no credible single investigation into the security failures.
This according to the Amnesty International Nigeria left children vulnerable to the atrocities committed by Boko Haram and gunmen.
In a statement by Isa Sanusi, acting Director of Amnesty International Nigeria, he said it revealed the utter failure of the Nigerian authorities to learn from the heartbreak of Chibok and, ultimately, to protect children. 
"Since the Chibok school girls were abducted by Boko Haram, a plethora of schools have been targeted, with girls being abducted, raped, killed or forced into marriages.
"The Nigerian authorities, however, have not carried out a single credible investigation into the security failures that left children vulnerable to the atrocities committed by Boko Haram and gunmen.
"Parents of the 98 Chibok schoolgirls, who are still being held by Boko Haram, as well as other children abducted by gunmen, are living in anguish, knowing that their children are in the hands of ruthless individuals who subject their loved ones to chilling brutalities.
"It is beyond time that the Nigerian authorities took meaningful action to counter armed groups like Boko Haram and gunmen. Nigeria has an obligation to implement safeguards to protect all children, and the lack of accountability for these callous crimes is fueling impunity.
"The missing Chibok schoolgirls should be returned home to their families, and all those responsible for committing grave violations must face justice."
Between December 2020 and March 2021, there had been at least five reported cases of abductions in northern Nigeria, including from schools, at Kankara, Kagara, Jangebe, Damishi Kaduna, Tegina and Yawuri while the threat of further attacks has led to the closure of over 600 schools in the North of the country.
Theandates that when a child is concerned, their best interest is to take precedent. It goes on to state that the parent or legal guardian is obligated to fulfill the duty to give the child protection.