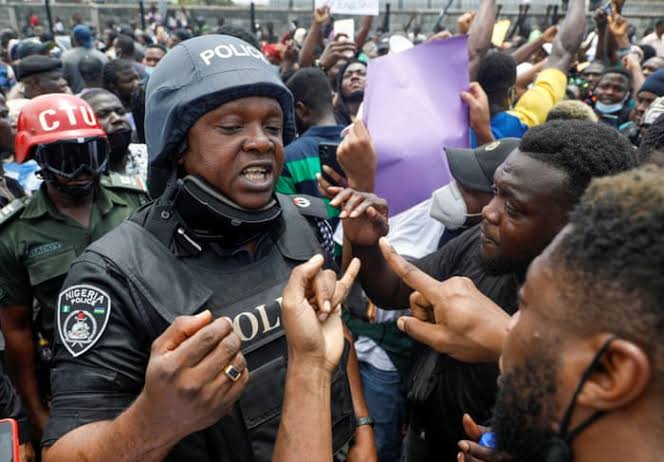 Citizens of Kano embarked on violent protest as police tortured a 17-year-old boy Saifullahi, to death.
Sources said Saifullahi of Kofar Mata quarters was hail and hearty when he was arrested, only for them to torture him to death.
"Saifullah's death angered the public because he was never known for any criminal tendencies even as he was kept in police custody where he allegedly gave up the spirit", resident said.
It is reliably gathered that Saifullahhi had been released on bail only for him to be re-arrested and detained him again, where he was allegedly tortured, a situation that led to his death.
"The police brought his corpse to the family house this morning, and this led to the anger unleashed on them by the mob", another resident said.
The state Police Public Relation Officer could not be reached as at press time.