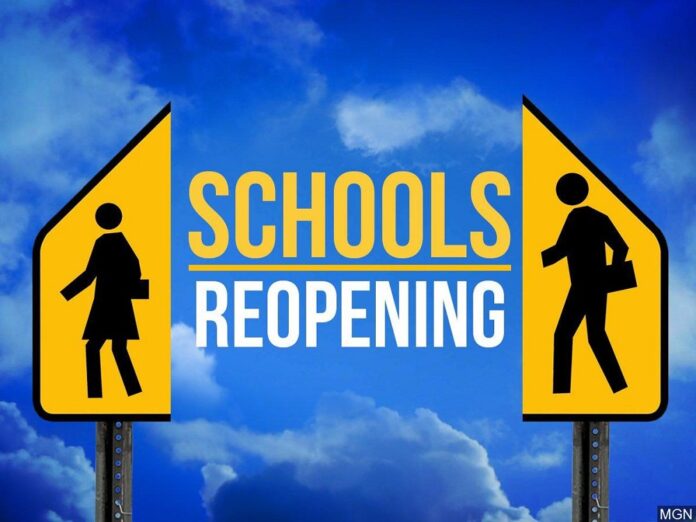 Hi, kids out there! Congratulations as schools resume after four months lock down.
The former United States of America president, President Calvin Coolidge once said in a quote that nothing is of greater importance than the conservation of human life.
This means human life must be cared for and protected against any form of disease to be able to live a fulfilled life on earth.
Kiddies Africa Congratulates students who have resumed to write their West Africa Secondary School Certificate Examination. WASSCE starting on August 17, 2020.
You have had enough time at home to rest while observing the safety guides to avoid being infected by dreaded diseases Covid-19, now is the time to put in your best to make sure you come out in flying colours.
According to daily reports from Nigeria Center for Diseases Control, NCDC, Covid-19 is still on the increase in Nigeria. This means responsibility lies with you to take care of yourself to stay alive.
There is one thing to write the examination and get the best result, another thing is to stay alive to use it to gain admission into the university. Remember, it is only those who are hale and hearty and alive that can do that. So, take care of yourself.
How to protect yourself
According to World Health Organisation, WHO and the Covid-19 safety guidelines for schools, be safety conscious to wash your hands with soap, before and after meal.
Wash your hands with soap after using the toilet and after using common objects that many people can reach (door lock, bus support bar).
Avoid close contact with anyone who has symptoms of cold or respiratory infection.
Seek medical attention if you have a fever, cough or difficulty breathing.
Sincerely use your nose cover. It's not for decoration and not to be used to avoid being sent back home. It is for protection.
Keep social distance from your friends, this is not a time to hug, taking snacks from friends.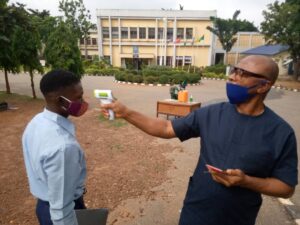 How to protect others
Cover your mouth and nose with disposable napkins when you cough or sneeze and then throw it away.
If you do not have a napkin at hand, cough or squeeze into the bend of the elbow. Thereafter, wash your hands with soap after coughing or squeezing.
Avoid close contact with other people when you have cough and fever.
Don't spit in public.
Seek medical attention if a close person has a fever, cough or difficulty breathing.
Playing time will still come because nothing on earth lasts forever. This Covid-19 will soon disappear and life will be lived accordingly again.
Parents responsibility
Take responsibility by providing for all the safety materials for your children. Government and schools may provide but it does not stop you from getting necessary things to safeguard your children.