" A fight against child abuse" book was launched in Lagos on Monday at the headquarter of Fountain of Life Church in remembrance of late Pastor Nomthi Odukoya, the founder of FundaWazi foundation works with children and to mark her posthumous birthday,
Kiddies Africa News gathered that the book came into limelight because of the opportunity she created for children to express themselves after the launch of her first book, " No. Don't touch me there". Children participated in the FundaWazi Art and Poem Event competition where they showed their understanding of the book as they demystified abuse and set boundaries for themselves in poetry works and artwork.  The compilation of creative expressions of children who participated gave birth to the new book, " A fight against child abuse".
At the launch, the First Lady of Ogun State at the launch, Her Excellency, Mrs Bamidele Abiodun said the  book is a very timely intervention especially at a time when abuse in all its forms has become a daily reality for the Nigerian child. She noted that statistics indicated that more children are experiencing some form of violence and have actually been victims of sexual abuse.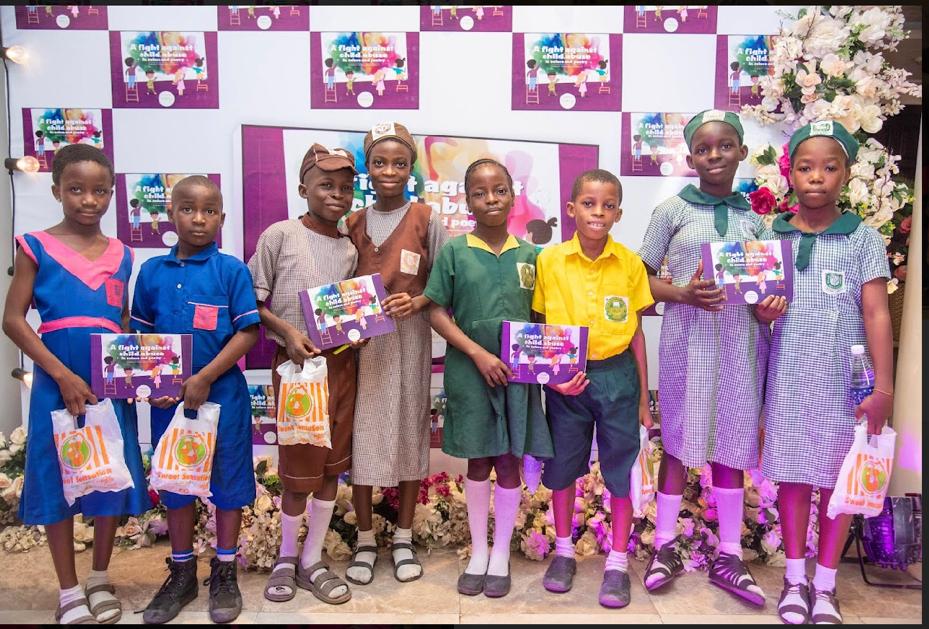 "Children are vulnerable and very naturally look up to the adults in their lives to protect them but unfortunately, our society is still in denial about these issues that threaten the emotional, mental and physical wellbeing of our children, which will in turn prevent them from becoming the productive and impactful adult that they should have been". She added.
In her goodwill message, Mrs Lai Koiki, Chief Executive Officer, Greensprings Educational Services, the chairperson of the Association of Private Educators in Nigeria, (APEN), and also a member of the Board of Trustees of the Foundation, said the launch of the book put a seal of excellence on Pastor Nomthi's concerted effort to further enlighten and educate children and the general public on issues around abuse of all kinds, while proffering solutions on how to keep children safe through her publications and public engagements.
Describing late Pastor Nomthi as a seasoned educator, a life coach, a lover of children, a mother, a story teller who had a passion for working with children, teachers and parents alike to prevent, mitigate the sad societal ills that affect children, Koiki said Pastor Nomthi has done her bit and has left a part of herself as a legacy for the development of our nation Nigeria which everyone has a responsibility to build on.
Koiki advised children who have experienced one form of abuse or the other to speak up because they need help. No child is to be blamed for whatever act of abuse. They are vulnerable and they need help and that is one of the focus of FundaWazi Foundation. They can reach out to us. We will support them and refer them to where to get the right attention where necessary.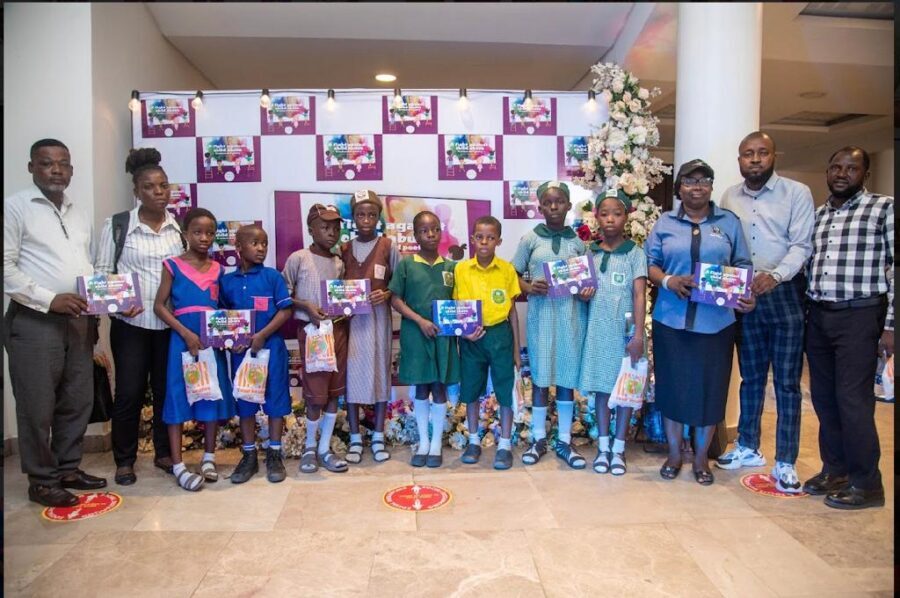 Barrister Taiwo Akinlami, one of the Board of Trustees of the foundation also described her as one who lived for God, served God, served the people, served children who particularly could not be able to speak for themselves was said to be the one who brought to the fore the conversation about children to allow children to be part of their defense.
Akinlami added that the testimonial to her work at the launch made her name irreplaceable because she lived for God, served God, served the people and served children who particular could not be able to speak for themselves. "It is what people say about your work that testifies of you and this book is a testament of the fact that those children were impacted because they found their voices and they began to speak".
Mrs Abisoye Okwoni describe late Pastor Nomthi as a woman full of passion for children and always wanted to ensure that children are not just protected but they are taught to protect themselves. "She believed the best way children could have protection was to educate them and be part of their own protection and not after the children have been molested".
To every child out there, Okwoni said, "you are unique. You are important. Don't let anyone silence your voice. Don't let anyone say no one will believe your Story of abuse. Speak up". Quoting Pastor Nomthi, "If the first adult does not believe in you, keep telling other adults until you find someone who believes in you. Note that you are worth fighting for".Okwoni said.
Earlier in her welcome address, the Chairman of FundaWazi Foundation; Dr. Tobi Odukoya-Enuha said the book, "A Fight against Child Abuse" is a testament of Pastor Nomthi's life-work which capitalises on giving every child the opportunity to grow up in an environment that is safe, stable and nurturing.
Enuwa noted that Pastor Nomthi's legacy which has been laid through her books and the Fundawazi foundation would continue to live on, impacting more children of all social classes as well as community stakeholders. through project F.A.P.E which focuses on art and poetry writing, project T.E.M which is the Teacher Mentorship Programme, and book distribution event.