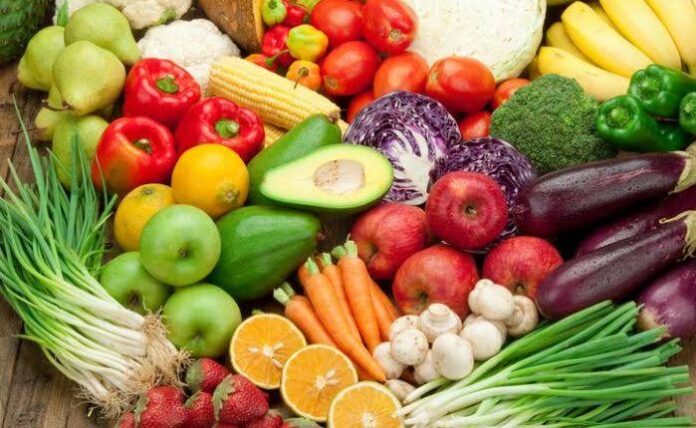 The current pandemic experience all over the world in recent times has shown us how important it is to stay healthy.
Nutritionists and other health practitioners advised that we should eat at least five servings of fruits and vegetables daily to be in health and boost our immunity.
However, knowing and doing are two different things, aren't they? We are constantly tempted to fill up on convenience and fast food. If you're like most families I know, you probably eat fries, noodles, rice, white bread a lot more than more wholesome foods like vegetables, grains, legumes, fruits etc. So, to get our families to eat more healthy stuff, we have to be more creative and intentional.
Here are a few tips on how to "sneak" some extra vegetables and fruits into your family's diet.
Kano private schools debunk reduction of tuition fee
• Start their day with a breakfast smoothie or vegetable scrambled eggs. For smoothies, all you have to do is throw some fruits/vegetables, unsweetened yogurt, seeds and ice in a processor. You may also want to add a scoop of protein powder in there for good measure. Just blend for a few seconds and you have the perfect breakfast ready to go. To make it appealing for your kids, use some frozen yogurt, naturally sweet fruits like mango, apple or sweeten with dates or a scoop of ice cream to the smoothie. They won't believe that you are letting them have ice cream for breakfast! You can have baked potatoes or boiled potatoes, yam etc with your scrambled eggs. Make sure you add enough vegetables and herbs to the eggs for added health benefits and reduce the cooking oil.
• Handy healthy snacks: Dried fruits, dried vegetable chips, nuts and seeds make excellent snacks any time of the day. Examples are cashew nuts, unripe plantain chips, unsweetened popcorn, raisins. Keep snacks in the kitchen or around for easy snacking. You can also add dried fruit to oatmeal, pap, smoothies in the morning. My family loves banana chips, grapes, apples and pineapple wedges as snacks.
• Make yummy vegetable sauces as a side to regular meals. For instance, I make healthy vegetable sauces to go with meals like pap and akara on fridays. I save the leftovers for Sunday lunch. This goes a long way in boosting their health and immunity in a way that is fun for them. You can add some vegetables to your beans porridge too. Top a chicken or omelette sandwich with lettuce, cucumber and some sweet bell peppers or anything else they would eat.
• Have a variety of chopped vegetables, some cheese and pita bread in the fridge. They can make their wraps easily when hungry. Use a healthy salad dressing or control the portion of dressing they use. This can be a healthy low calorie dinner or a snack, especially in this partial lockdown that kids are eating a lot more often.
• Try juicing! Make sure to stock up on fruits in season. Oranges are in season and quite juicy at this time. The older kids can easily juice this by themselves. You can blend and sieve certain fruits and vegetables and sieve if you haven't got a juicer. Just be creative. Buy different fruits and vegetables so they can create cocktails and encourage everyone to drink them as a snack. You could start "family cocktail hour" by pouring everybody a glass of his or her favorite juice over ice. Add some straws, cocktail umbrellas, sit together and catch up on how the day went.
Incorporate a few of these ideas and you will have everyone in your family eating more fruits and vegetables in no time. Please watch out for the concluding part next time.