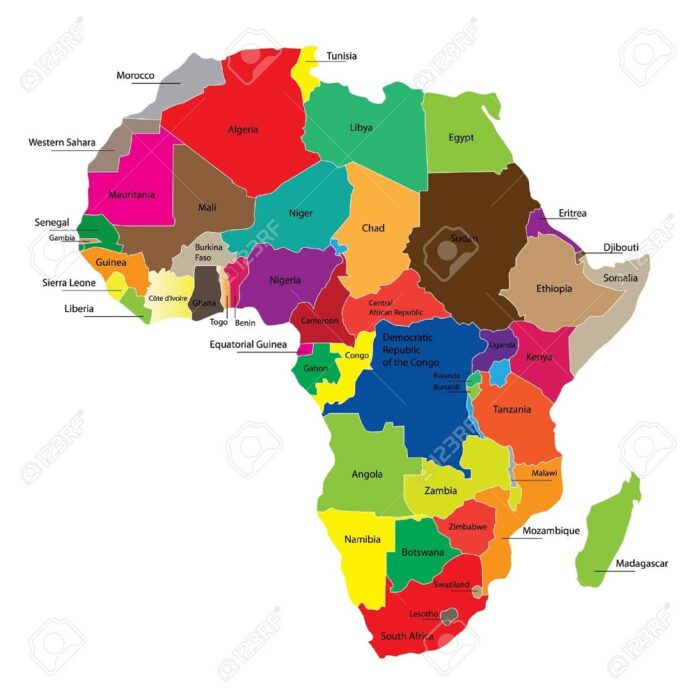 Do you know Seychelles, Botswana, Tunisia are countries in Africa continent?
According to the United Nations, there are 54 countries in Africa continent.  These countries are grouped into five geographic regions. They are West Africa, East Africa, South Africa, North Africa and Central Africa.
Countries in each geographic regions are:
West Africa
West Africa has 16 countries. They are:
Benin, Burkina Faso, Cape Verde, The Gambia, Ghana, Guinea, Guinea-Bissau, Cote d'ivoire, Liberia, Mali, Mauritania, Niger, Nigeria, Senegal, Sierra Leone and Togo
East Africa
East Africa has 18 countries
Burundi, Comoros, Djibouti, Ethiopia, Eritrea,  Kenya, Madagascar, Malawi, Mauritius, Mozambique, Rwanda, Seychelles, Somalia, Tanzania, Uganda, Zambia, and Zimbabwe, South Sudan
North Africa
North Africa has 6 countries
Algeria, Egypt, Libya, Morocco, Sudan, Tunisia
South Africa
South Africa has 5 countries
Botswana, Lesotho, Namibia, South Africa, and Eswatini
Central Africa
Central Africa has 9 countries
Angola, Cameroon, Central African Republic, Chad, Democratic Republic of Congo, Equatorial Guinea, Gabon, São Tomé & Principe.