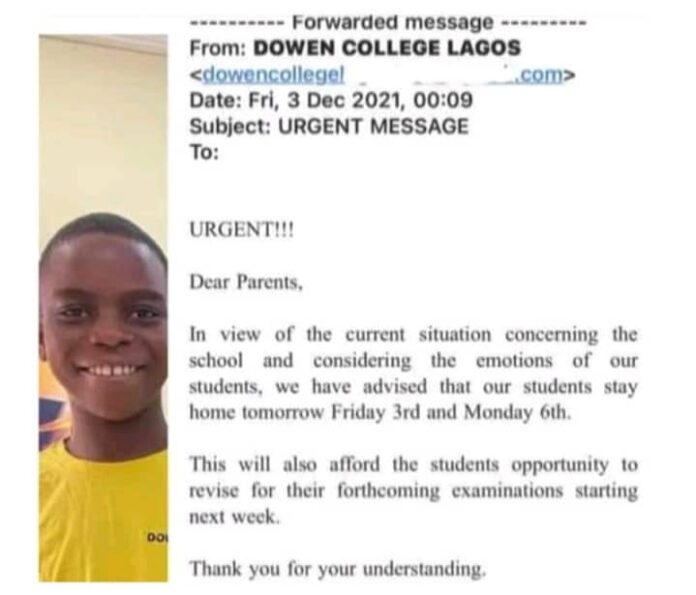 Dowen College, Lekki, Lagos has shut school temporarily over the controversy surrounding the death of 12-year-old Sylvester Oromoni reportedly to have been beaten to death for refusing to join cult by students in the school.
In a newsletter sent through email to parents and guardians by the school management, the school will be closed for two days.
The letter reads:
"Dear Parents,
In view of the current situation concerning the school and considering the emotions of our
students, we have advised that our students stay home tomorrow Friday 3rd and Monday 6th.
This will also afford the students opportunity to revise for their forthcoming examinations starting
next week.
Thank you for your understanding.
Meanwhile, news filtering the social media platforms stated that two of the students from Dowen College whose names were mentioned by Sylvester before his death were flown out of the country by their parents.
As Nigeria citizens continue to query the circumstance surrounding the demise of the boy, a video of Sylvester struggling for his life with bruised lips which the family said he got after being forced by the boys at the Dowen school to consume a substance, suggest that his death might not have been caused by injury from football.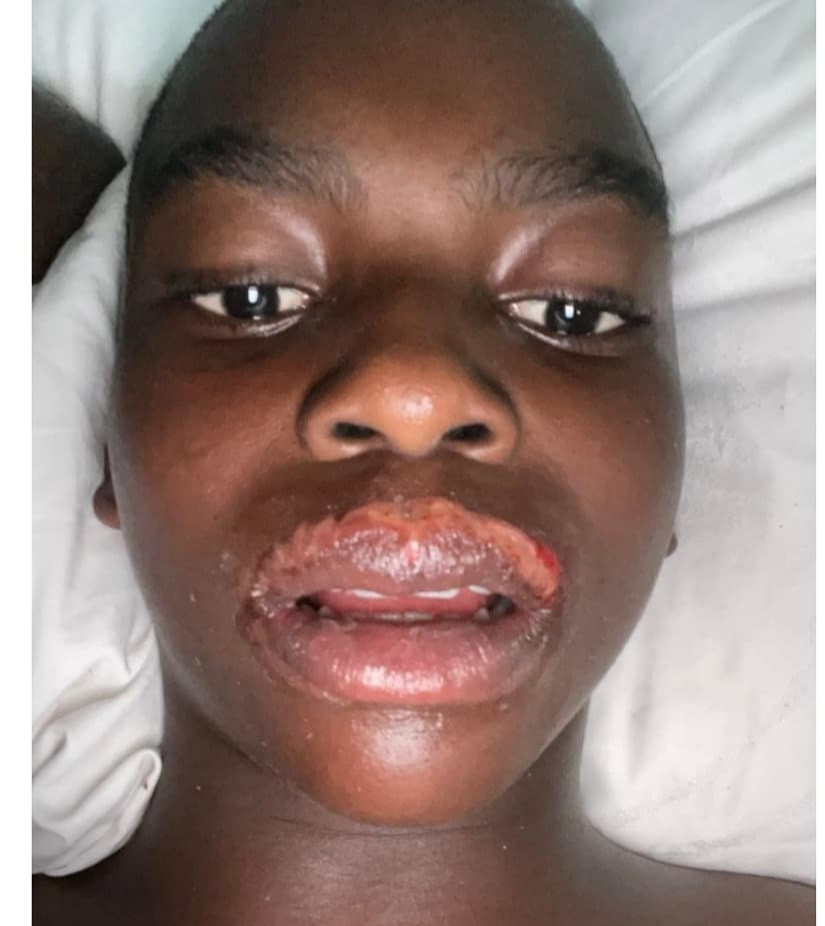 As Lagos State is on the front burner of protecting the Rights of every child in the state, the world is waiting patiently for the thorough investigation to unravel when football has now become metals that paralysed the whole joint of the vulnerable boy who eventually died of internal injury.
Recalled that CHILD'S RIGHTS ACT 2003, an Act to provide and protect the rights of a Nigerian child; and other related matters stated that the best interest of a child should be of paramount consideration in all actions.
United Nations Convention on the Rights of the Child, UNCRC, has 54 articles that cover all aspects of a child's life and set out the civil, political, economic, social and cultural rights that all children everywhere are entitled to. It also explains how adults and governments must work together to make sure all children can enjoy all their rights.
Meanwhile news coming in stated that Lagos State Government has ordered the indefinite closure of Dowen College, Lekki , pending the outcome of an investigation into the death of Sylvester Oromoni Jnr, a student of the school.
Commissioner for Education Mrs. Folasade Adefisayo announced the closure on Friday, after a meeting with the School Management and Staff.
In a statement by the Assistant Director, Public Affairs of the ministry, Mr. Ganiu Lawal, the commissioner called for calm, saying no effort will be spared in getting to the root of the incident.
KIDDIESAFRICANEWS.COM