Parenting Special Needs Children isn't for the faint of heart especially in this part of the world, Africa, where most times parents with Special Needs Children are seeing as being cursed or diseased. Families distance themselves for fear of being infected as if disability is an infectious disease. Husbands divorce wives and wives divorce husbands, shifting blames, making excuses as ways of escape.
Recent example was that of the woman with blue eyes, Risikat Azeez who was abandoned by his husband alongside her two daughters by her husband Wasiu Dada for having blue eyeballs before she got help from well-meaning Nigeria.
She said in her first interview: "My husband is very aware of the condition of my eyes and he loved me for who I am. Things started getting bad when I had my first child and later my second child. He totally changed and he would shut me up and walk out on me whenever I tried to start a conversation with him.
"His parents even told him, 'Will you keep on giving birth to children with this kind of eyes?' He changed to the extent that he would leave the house for a whole week before coming back home. There was no food and no provision that I had to go to my parents' place to feed.
"My parents later asked me to leave his house. Since I left till now, he has not shown up to ask why I left or ask after me." Help came later and things came back to normal.
This is an example of what many experience because of situation beyond their controls. Many people with children with special needs most times choose where to go because when they go out with the children, they are always the subject of discussion. These children are stigmatized that other children don't like to play with them.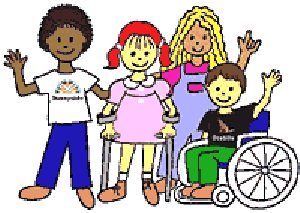 Parents who are facing stigmatization for the cause of humanity, your strength is second to none. You are blessed. Create your own world of happiness because you believe in things that others cannot see. Do not look at any stigmatization, knowing that you don't have the power to make life "fair," but you have the power to make life joyful." You are who you are! Stigmatization does not change you!
Discrimination against Persons with Disabilities (Prohibition) Act, 2018 is a good way to go as it reduces the rate of stigmatization of people with special needs.
Your rights in the Act
The Act prohibits all forms of discrimination against persons with disability. If an individual is found violating this law, he/she will pay a fine of N100,000 or a term of six months imprisonment. The law imposes a fine of one million naira on corporate bodies.
Discrimination against such persons is prohibited in public transportation facilities and service providers are to make provision for the physically, visually and hearing impaired and all persons howsoever challenged. This applies to seaports, railways and airport facilities.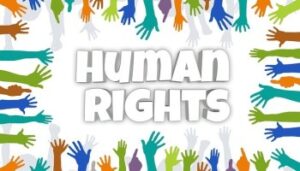 The rights and privileges of persons with disability include education, health care, priority in accommodation and emergencies.
All public organisations are to reserve at least five per cent of employment opportunities for these persons.
The Act gives citizens with disabilities the right to file a lawsuit for damage against any defaulter.
It provides for a five-year transitional period within which public buildings, structures or automobile are to be modified to be accessible to and usable by persons with disabilities, including those on wheelchairs.
Before a public structure is constructed, its plans shall be inspected by relevant authorities to ensure that the plan conforms with the building code.
A government or government agency, body or individual responsible for the approval of building plans shall not approve the plan of a public building if the plan does not make provision for accessibility facilities in line with the building code.