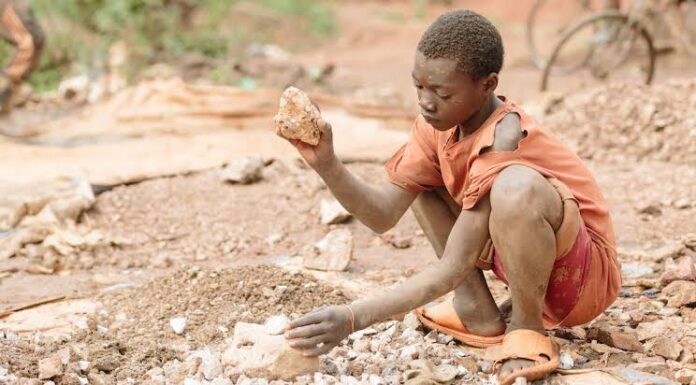 More Ugandan children have been subjected to child labour due to the lockdown imposed by the government to control the spread of coronavirus pandemic.
Residents and local leaders in Mbale District said many children resorted to child labour for survival due to the development.
According to them, since the lockdown was imposed in March as a measure to contain the spread of Covid-19, many children are vending food stuff, especially in Mbale City and its suburbs.
Lagos reopens public, private schools after EndSARS
Local authorities also attributed the cases to domestic violence, poverty and laziness among parents.
Ms Scovia Namakoye, a businesswoman in Mbale City, said some of the children are employed in the Mbale Central Market to sort groundnuts and are paid between Shs1,000 and Shs1,500 per day.
"Children who are most susceptible to child labour are those from low-income households, especially those whose parents earn their food from daily income,"Ms Namakoye said.
Meanwhile, a Uganda Bureau of Statistics and Uganda National Household Survey 2016-2017 indicates that the country has more than 2,048,000 children aged between five years to 17 years in child labour.
The Monitor, Kampala,  reported that Mr Jimmy Ssemakula, a teacher in Mbale, said many of the children have lost their mothers.
"The children are forced by step mothers to sell goods on the streets in exchange for food at home,"Mr Ssemakula said.
Mr Sam Wambaka, an educationist, said the loss of jobs and livelihood for adults in some of the worworst-hitctors due to Covid-19 has impacted negatively on household income.
He implored the government to rescue their children.
"Many households could fall into poverty, which is likely to worsen cases of child labour," Mr  Wambaka said.
Ms Sidrah Wabomba, the district labour officer, said young girls could be more at risk of falling into commercial domestic work and early marriages.
Mr James Kutosi, the spokesperson of Mbale City, said child labour affects the wellbeing of children's social wellbeing and growth.
The regional police spokesperson, Mr Rogers Taitika, said they will launch an operation to arrest parents who send their children to vend goods.
The Mbale Resident District Commissioner, Mr Suleiman Barasa Ogajo, said they would place tough measures to prevent child labour.
"The elimination of child labour calls for clothing the collective efforts of all stakeholders. The war against child labour is not a war against all child work that affects their mental, physical and moral development," he said.
The National Labour Force Survey 2016 /2017 published by Uganda Bureau of Statistics showed that in Uganda about 550,000 children aged 14 to 17 years were in hazardous child labour, 476,000 children aged 12 to 13 years were in child labour, and 1,031,000 children aged five to 11 years were in child labour.