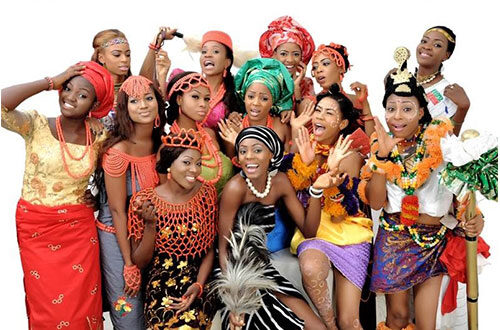 Nigeria and its cultural diversity is one quality that make the nation stands out among many Africa countries. Cultural diversity is having different cultures and respect each other's differences
Culture in simple terms is defined as people's ways of life. Everyone has cultures and traditions which are peculiar to them. Our culture is shaped by our multiple ethnic groups.
The largest ethnic groups are the: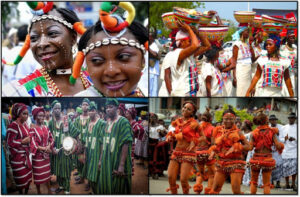 Hausa and Fulani in the north
Igbo in the southeast
Yoruba in the southwest
Tiv people of the north central
Efik – Ibibio.
Geography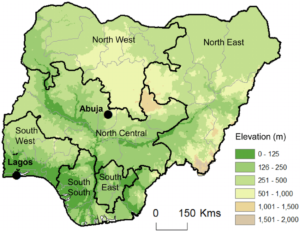 Nigeria is in West Africa, along the eastern coast of the Gulf of Guinea, and just north of the equator. It is bordered on the west by Benin, on the north by Niger and Chad, and on the east by Cameroon. Nigeria covers an area of 356,669 square miles (923,768 square kilometers), or about twice the size of California.
Demography
Nigeria has the largest population of any African country.
The current population of Nigeria is 207,348,392 as of Tuesday, September 29, 2020, based on Worldometer elaboration of the latest United Nations data. Nigeria 2020 population is estimated at 206,139,589 people at mid year according to UN data. Nigeria population is equivalent to 2.64% of the total world population.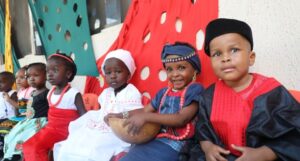 Language
English is the official language of Nigeria, used in all government interactions and in state-run schools. In a country with more than 250 individual tribal languages, English is the only language common to most people.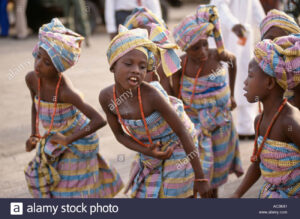 Unofficially, the country's second language is Hausa. In northern Nigeria many people who are not ethnic Hausas speak both Hausa and their own tribal language. Hausa is the oldest known written language in West Africa, dating back to before 1000 C.E.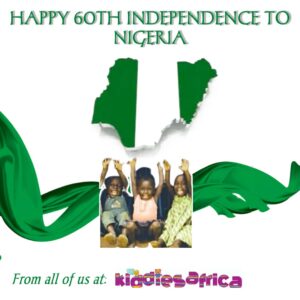 The dominant indigenous languages of the south are Yoruba and Igbo.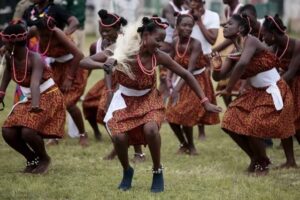 Pidgin, a mix of African languages and English, also is common throughout southern Nigeria. It basically uses English words mixed into Yoruba or Igbo grammar structures. Pidgin originally evolved from the need for British sailors to find a way to communicate with local merchants. Today, it is often used in ethnically mixed urban areas as a common form of communication among people who have not had formal education in English.
Music
The music of Nigeria includes many kinds of folk and popular music, some of which are known worldwide. The singer and social activist Fela Kuti was instrumental in Nigeria's musical development.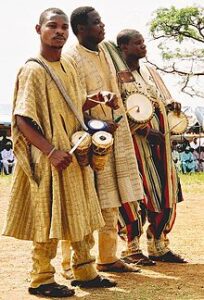 Traditional musicians use a number of diverse instruments, such as Gongon drums. The kora and the kakaki are also important.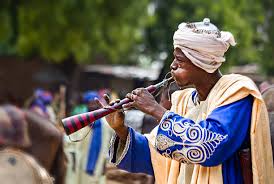 Other traditional cultural expressions are found in the various masquerades of Nigeria, such as the Eyo masquerades, the Ekpe and Ekpo Masquerades of the Efik/Ibibio/Annang/Igbo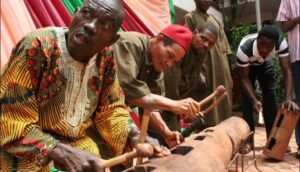 peoples of coastal southeastern Nigeria, and the Northern Edo Masquerades. The most popular Yoruba manifestations of this custom are the Gelede masquerades.
Food
Western influences, especially in urban centers, have transformed Nigerian eating habits in
many ways. City dwellers are familiar with the canned, frozen, and prepackaged foods found in most Western-style supermarkets.

Food in Nigeria is traditionally eaten with hand. However, with the growing influence of Western culture, forks and spoons are becoming more common, even in remote villages.
While the ingredients in traditional plates vary from region to region, most Nigerian cuisine tends to be based around a few staple foods accompanied by a stew.
Food common in the South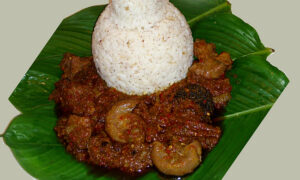 crops such as corn, yams, and sweet potatoes form the base of the diet. These vegetables are often pounded into a thick, sticky dough or paste.
This is often served with a palm oil based stew made with chicken, beef, goat, tomatoes, okra, onions, bitter leaves, or whatever meats and vegetables might be on hand. Fruits such as papaya, pineapples, coconuts, oranges, mangoes, and bananas also are very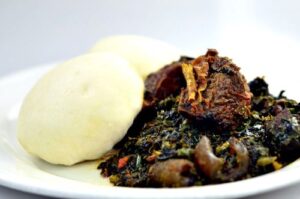 common in the tropical south.
Food common in the North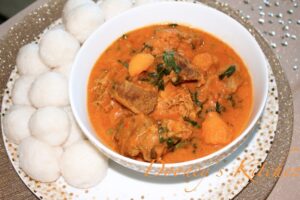 Grains such as millet, sorghum, and corn are boiled into a porridge-like dish that forms the basis of the diet. This is served with an oil based soup usually flavored with onions, okra, and tomatoes.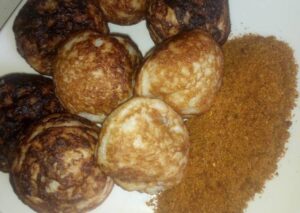 Perhaps the most popular form of alcohol is palm wine, a tart alcoholic drink that comes from palm trees. Palm wine is often distilled further to make a strong, ginlike liquor. Nigerian breweries also produce several kinds of beer and liquor.
Clothing
Women wear long flowing robes and headscarves made from local markets who dye and weave the fabric locally.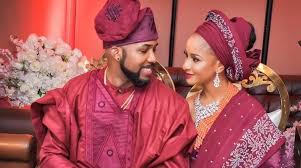 Southern Nigerian women choose to wear western-style wear. People in urban regions of Nigeria dress in western style, but the youth mainly wear jeans and T-shirts.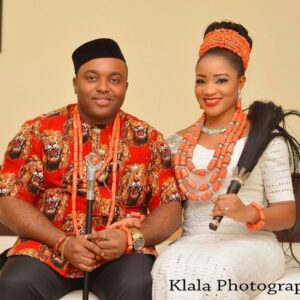 Other Nigerian men and women typically wear a traditional style called Buba. For men the loose fitting shirt goes down to halfway down the thigh. For women, the loose fitting blouse goes down a little below the waist.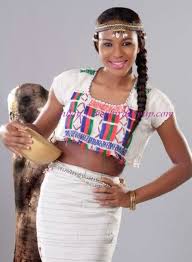 Other clothing gear includes a gele, which is the woman's headgear. For men their traditional cap is called fila.
Sports
Football is Nigeria's national sport. The country has its own Premier League of football. Nigeria's Men's national football team, known as the Super Eagles, has made the World Cup five times. These were in 1994, 1998, 2002, 2010 and most recently in 2014, where they were eliminated by the French National Team in the Round of 16. They won the African Cup of Nations in 1980, 1994 and 2013. They also hosted the Junior World Cup. They won the gold medal for football in the 1996 Summer Olympics.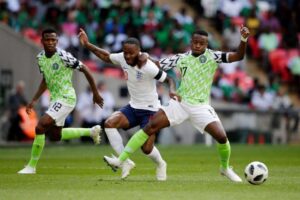 Nigeria is also involved in other sports such as basketball, cricket, sprints and track and field.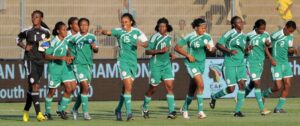 Boxing is also an important sport in Nigeria; Dick Tiger and Samuel Peter are both former World Champions.