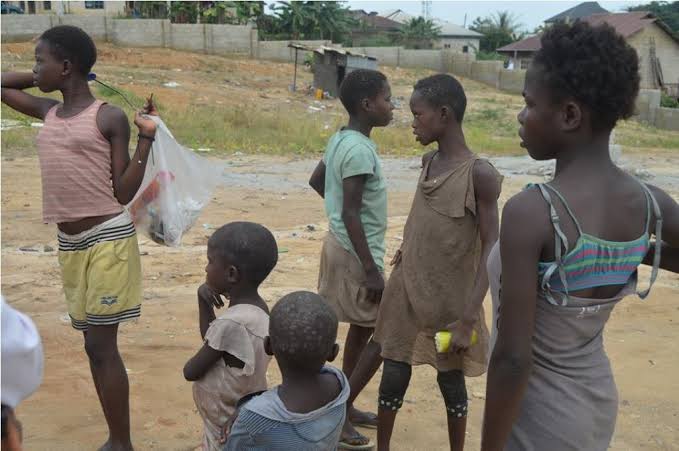 At what age can I send my child on errands unaccompanied by an adult?
This is the question that comes to mind when one thinks about the safety of minors, especially in a busy city like Lagos where some evil perpetrators now take them for preys.
According to National Society for the Prevention of Cruelty to Children, (NSPCC) there is no set age when you will know it is safe for your child to go out without you – although, as it explains, parents should not allow toddlers or young children out alone.
It explains further, "Obviously, toddlers and young children won't be able to stay safe without you watching over them – and even older children have different levels of maturity. So some 11-year-olds will be quite capable of going to the park or the shops on their own but others might not be ready to do this safely.
"As well as thinking about how mature your child is for their age, the decision about whether you're happy for them to go out alone will depend on where they're planning to go. For example, going to the playground round the corner is very different to catching a bus to the local shops.
"Because we all want our children to be as safe as possible, you really need to feel comfortable before letting them go out on their own."
NSPCC advises that parents may wish to ask themselves some questions before making up your minds.
Some of the questions which the NSPCC says parents should ask themselves before making up their minds are:
 Where and when do they want to go?
What do they want to do there?
 Who's going to be with them?
 How far away are they going?
What time will they be back?
How can I reach them?
What risks should parents be aware of outside the home?
Parents should consider the risks which children may face if out on their own.
NSPCC also advises parents to think about the risks and consider how they might be minimised before letting children go out on their own.
It added that: "It might seem like a scary list but your guidance can help your child keep themselves safe. It'll also help build their self-confidence and independence at the same time."
Recently, an incident happened of an 11 year old who died as she was gang raped.
She was sent on an errand by her mother when she was lured and gang raped my some hoodlums.
The incident which took everyone by surprise occurred in Ejigbo area of Lagos.
The victim's father who was broken by the incident, lamented that "I was shocked when my wife said Favour hadn't returned from where she was to collect a carton of the gala(snack) because it was unusual of her to stay long outside. I went to three of her classmate's houses to look for her but they all said they didn't see her. I was walking like a mad man, asking everyone I saw about her whereabout and it was getting dark.
I saw a man who lives on the same street with me and told him I was looking for my daughter. He informed that he had to close early because a little girl was raped to death in a building close to his shop,
I decided to go and check since I was looking for my daughter and he accompanied me to the building. Behold, when I got there, it was my daughter, Favour! She laid motionless. I shouted, shook her vigorously as I called out her name, begging her to wake up. But she didn't respond. I was too shocked to believe she was gone just like that. A child I left hale and hearty while leaving the house in the morning, was gone when I returned", he said in tears.
Favour was full of life. She was very brilliant. All I want is for the perpetrators of this devilish act to be brought to book".
However, It was gathered that policemen from Ejigbo division, led by the Divisional Police Officer, CSP Olabisi Okuwobi, arrived the scene when information reached them. It was gathered that the DPO paid for the ambulance that took the corpse to the morgue.
The spokesman for the Lagos State Police Command, SP Olumuyiwa Adejobi, who confirmed the incident, assured that the command would do all within its reach to ensure that the fleeing suspects were arrested.