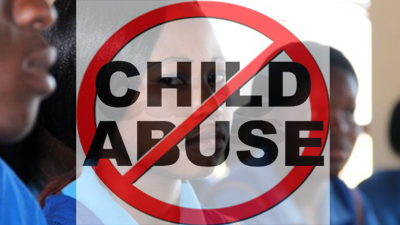 The Minister of Women Affairs, Dame Pauline Tallen has admonished the judiciary and police to support the fight against child abuse in the country.
Tallen who spoke at the opening ceremony of the Cece Yara Child Advocacy Centre in Abuja said stakeholders must come together to end the menace in the society.
"I urge the police and judiciary to support this fight because, without the action, cases of gender-based violence will suffer," she said.
"Partnership is key in issues of gender-based violence, that is why I am assuring Cece Yara Foundation of my ministry's partnership and full support. We are going to work together. This is a top priority for my ministry because the child is the future of tomorrow.
"It is the responsibility of all well-meaning Nigerians to support and protect the child because it is our responsibility.
"Today's event is very significant particularly because we are commissioning this edifice of the Cece Yara foundation to protect and support our children that are abused.
"This is coming at a very right time as we commemorate the international day for the elimination of violence against women and children. It is 16 days of activism. I am very sad about the high incidences of childhood molestation and women abuse in our country."
She urged the foundation to explore the services of other child-focused organisations to ensure that vulnerable groups in the country have access to their services.
The founder of the child advocacy centre, Bola Tinubu, said the organisation will offer immediate physical, medical, mental and legal aid to survivors.
Tinubu said the centre will continue to collaborate with government and private agencies in ensuring that the Nigerian child is safe and justice is served where required.
"What we need to do to reach out and help them is to provide them the necessary space for them to come and disclose their abuse, and for us to hold perpetrators to account," Tinubu said.