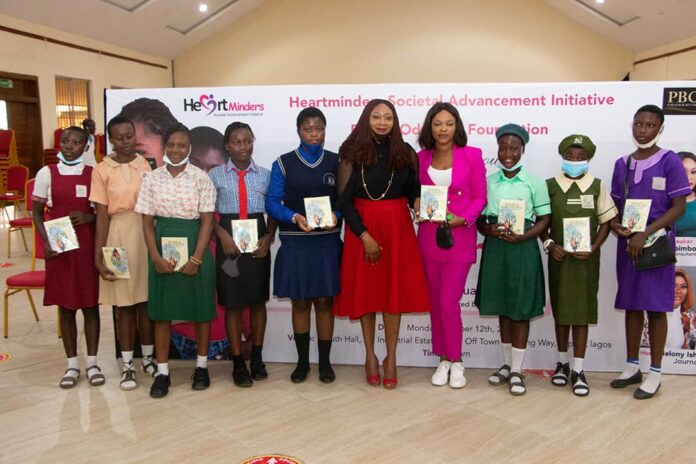 As the world marks the International Day of Girl Child, Bimbo Odukoya Foundation (PBOF), has called on stakeholders in the society to ensure adequate safety of every girl child.
The Executive Coordinator of PBOF, Mrs Aderonke Oyelakin, while speaking at an event to mark the day, said stakeholders must come together to raise voice against molestation and other ugly experiences of girl child in the society.
Oyelakin, who spoke on the theme, "My voice, Our Equal Future", said protection of girls in the society is pertinent to their survival for a greater future.
She also expressed concern on the number of girls that had recently been defiled in Nigeria, saying the group would work to deliver girls from the vulnerable cocoon.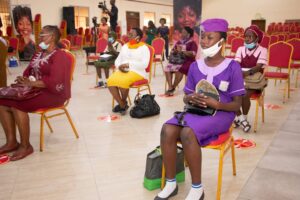 "This year's celebration is focused on increasing awareness of issues faced by girls around the world, the precarious situation of the Girl Child who had become endangered and beset all around by social, cultural and gender-based factors that constrained full developmental potentials.
The girls are assailed by issues such as under-education, nutrition, forced child marriage, trafficking, female genital mutilation and denial of legal rights and medical rights. They have been denied their right to be heard. Their voices are still scattered, weak and ineffective. We will give them a voice and a platform that enables them to boldly demand action against discrimination, violence, and poor learning opportunities", Oyelaking said.
She added that Bimbo Odukoya Foundation would synergize with other stakeholders to move the girl child from an endangered vulnerable species to an empowered one.
"What better way to empower them than to give them a voice, facilitate the amplification of their voices to be heard, and make their voice and decisions count so they can contribute to the affairs that concern them and shape their future. This is a sure way to protect them, building their confidence, self-esteem, self-worth and self-agency. When we give them a voice and allow their voice to count now on events that concern them, their places in the family, workplace and community are being assured and consolidated and indeed secure.
Gender equality will be achieved when they are able to speak out and speak up within the family and refuse to resign themselves to the place of a second fiddle. They will not be relegated to the background or forgotten in resource sharing.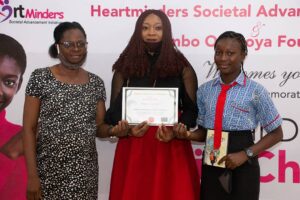 This year's observance, due to COVID-19 pandemic, is on a low key. Only one representative per school was invited along with a teacher from 10 schools within Oshodi- Ilupeju environs. These girls would be our ambassadors who will go back to their schools and amplify their voice on what they learnt to other girls in the neighbourhoods, schools and religious places as interacting with them. Out-of-school adolescents will not be left behind. Girl child activists will be identified and showcased.
Meanwhile, Oyelakin has called on the Nigerian government to "accelerate the fulfilment of the commitment at Beijing 25 years ago to ensure that the future for every girl, everywhere, becomes her lived reality."
Recall that October 11 is a day to celebrate the uniqueness of the girl child as well as amplify the unique challenges the girl child is facing on a daily basis.
This observance day was declared by a resolution of the United Nations in December 2011 and was first observed on 11th October 2012.