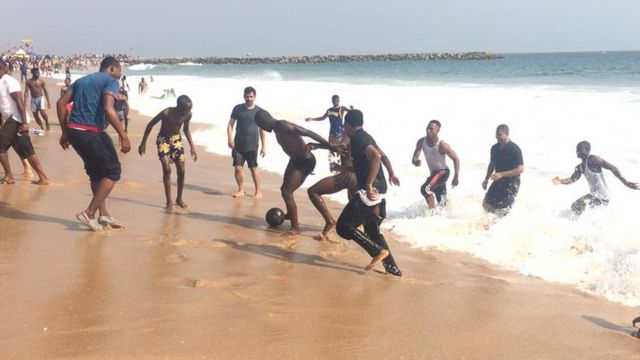 Drowning of teenagers at beaches and pools can be averted if parents and schools begin to teach teenagers safety rules that surround swimming, whether at pools or at beaches. It is not about whether schools or parents are interested in swimming or not.
Teenagers because of who they are; like to explore their environment and are easily convinced to do what ordinarily they would not do because of pressure from their peers, need training and lectures on swimming to avert the continuous drowning of these precious lives.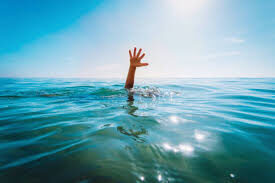 Today, Tuesday, August 16, 2022, four students of Kuramo Senior College Lekki reportedly drowned on Tuesday at Elegushi beach, Lagos.
The incident, as gathered happened after the nine students who collected their results from school decided to go swimming at the beach.
It was learned that the nine students are between the ages of 14 and 16.
After drowning, three of the remaining five students ran away and two waited behind.
Meanwhile, as at press time, some of the bodies have not yet been retrieved.
According to police sources, the police are still trying to contact the parents of the deceased.
Confirming the incident, the spokesperson Lagos state police command Benjamin Hundeyin said four teenagers drowned at a Lagos beach today, after collecting their exam results in school."
Hundeyin, however, advised parents and guardians, to have a heart-to-heart talk with their teenagers about drowning in water travel and swimming pool to avoid losing them."
Recall that on June 12 three siblings of the same parents drowned in a swimming pool in their residence in Ajah, Lagos.
The children, all girls, aged 14, 7, and 3 drowned when their parents went to an event and they later left their house to swim at the pool within their estate.
Their bodies were later found motionless in the pool by some residents and security members.
Though accidents happen anywhere and anytime and to anyone, but many of these are preventable. This reality calls for all hands to be on deck in order to mitigate disasters such as the drowning of these four teenagers who went to celebrate their WAEC results at the beach.
Beaches in the country should also ensure that necessary infrastructure for safety is in place.
According to World Health Organisation, WHO, drowning is the third cause of unintentional death worldwide, with an estimated 372,000 deaths every year.