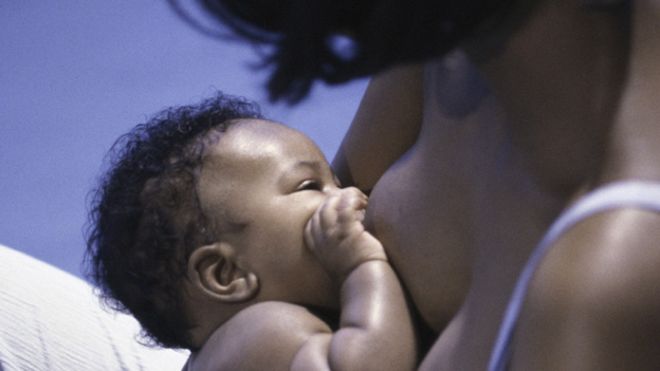 21.3% of children in Katsina state enjoy exclusive breastfeeding which according to the recent data from the 2022 survey conducted by Multi Indicator Cluster Survey (MICs), is a far cry from the 50 percent targeted by the Sustainable Development Goals (SDGs) by the year 2030 for the state.
With the theme for the 2022 World Breastfeeding Week Campaign is, "Stronger with Breast Milk Only", findings have shown that eight out of every 10 children face the risk of being malnourished in their lifetime having been denied the privilege of enjoying exclusive breastfeeding in the first six months of their existence.
Elhadji Diop, the Nutrition Manager, United Nations Children Funds (UNICEF) Kano Field Office, revealed the statistics to journalists at a media dialogue session organized as part of activities lined up to commemorate the 2022 World Breastfeeding Week in Katsina.
According to Mr. Diop, "the current data shows that only two out of every 10 children enjoys exclusive breastfeeding in the state, meaning that a lot still needs be done for the state to meet the 50 percent Sustainable Development Goals, (SDGs) targeted by the year 2030."
Diop also described as unacceptable Nigeria's ranking as number one and two respectively in Africa and the world in terms of malnutrition burden, calling for urgent action from all stakeholders to save the children in Nigeria.
According to him, investment on exclusive breastfeeding has the capacity to boost the health of children and their mother, reducing mortality rate in children to the barest minimum.
The one-day media dialogue was organized by the Katsina State Primary Healthcare Agency in partnership with the UNICEF.
World Health Organisation, WHO says undernutrition is estimated to be associated with 2.7 million child deaths annually or 45% of all child deaths. Infant and young child feeding is a key area to improve child survival and promote healthy growth and development. The first 2 years of a child's life are particularly important, as optimal nutrition during this period lowers morbidity and mortality, reduces the risk of chronic disease, and fosters better development overall.