Abdulmalik Tanko has confessed to the killing of a 5 year-old Hanifa Abubakar, using N100 rat poison.
Abdulmalik, who claimed he was the proprietor of the school said he killed the girl owing to his financial constraints as he was indebted to the owner of the structure which housed the school.
The principal suspect and father of three, made the confession when he was paraded before newsmen at the Bompai police headquarters on Friday.
According to the suspect, Abdulmalik Tanko, he demanded a ransom of N6 million but was paid N100,000, which, he claimed, was used to settle his teachers.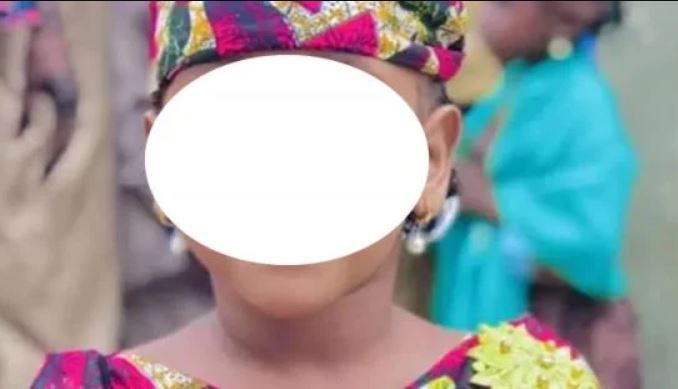 Recalled that it was reported that Abdulmalik Tanko lured Hanifa to enter a joyride in a commercial tricycle on December 4, 2021 while coming from an Islamic school and whisked her away to Tudunwada where he operates a private school and then laced her tea with rat poison.
Despite collecting part of the N6million demanded, she was poisoned to death. The kidnappers then cut her body into pieces and buried it within the school." Suraj Suleiman said.
The police on Thursday confirmed that the remains of the five-year-old girl were discovered in a shallow grave on private school premises in Nassarawa Local Government Area, Kano State.
Research available to kiddiesafricanews says almost two-thirds of the killers in cases of abduction and killing have prior arrests for violent crimes.
Findings in the 2014 National Survey carried out by the National Population Commission with the support of UNICEF, and the United States Centres for Disease Control and Prevention shows that there is a high prevalence of violence against children in Nigeria before the age of 18.
The Child Rights Acts 2003 emphasizes on the best Interest of a Child to be of Paramount Consideration in all Actions.
Article 6 of the United Nations Convention on the Rights of the Child guarantees to all of the world's children the right to life, survival and development.