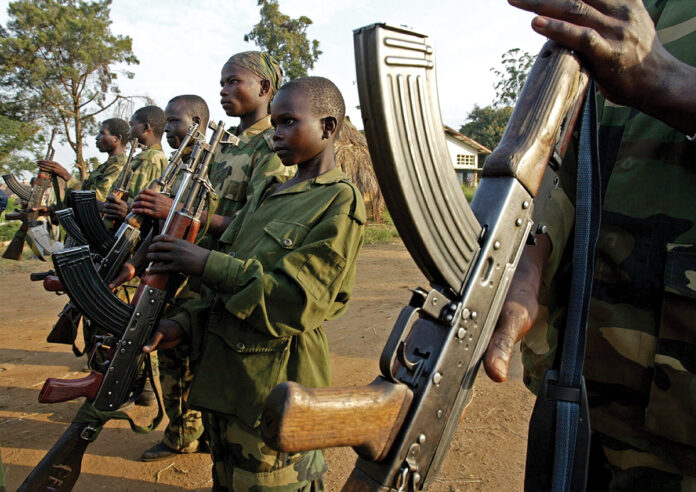 Liberia former commander with the United Liberation Movement for Democracy in Liberia (ULIMO), Mr. Alieu Kosiah, faced questions on Wednesday in his war crimes trial about allegations linking him to rape and the recruitment of child soldiers during his time with the rebel group.
Mr. Kosiah, 45, is accused of murder, rape, recruiting child soldiers and a host of other crimes. Testifying to the three-judge panel, Mr. Kosiah denied recruiting any child soldiers for Ulimo. Lawyers for the seven victims who have brought the war crimes case against Mr. Kosiah allege he recruited a then-12-year-old known in the case as "Papa" to protect his identity.
Mr. Kosiah, the first Liberian to face war crimes charges for his role in the Liberian civil war, said Ulimo leadership should be held accountable for recruitment of child soldiers, not him.
Under questioning from victims' lawyers Mr. Kosiah denied meeting Papa in 1992, as the victim alleges.
"Nobody in this gathering can tell me they love Papa more than me. I did not recruit Papa in ULIMO. The leadership decides who joins and who cannot join. I'm not responsible for that. I'm not the chief of staff, commander, deputy, I'm not the commanding general, I'm the front commander, I'm responsible for, what am I responsible for. If ULIMO recruited boys, its up to the leadership not on me."
Mr. Kosiah said after he left his command of Todee, he took no civilians with him when he set off for Clay.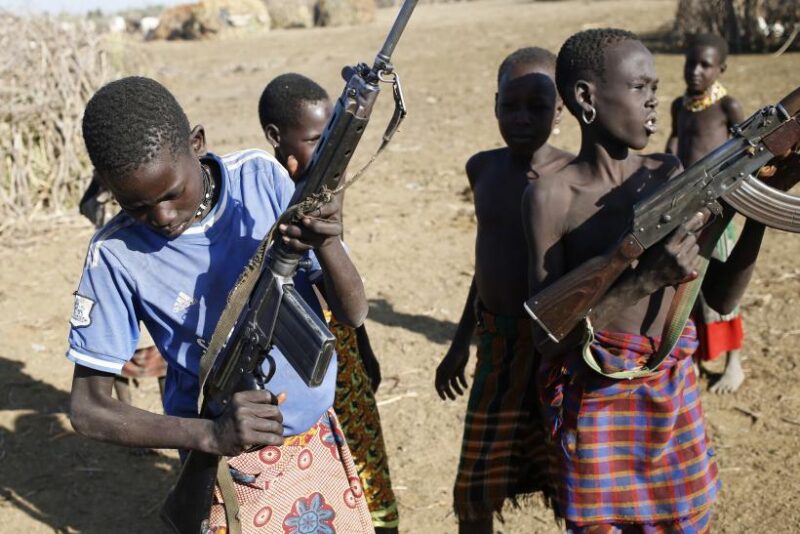 Papa, the teenage boy he's accused of recruiting went with him there to Clay. Thus, he says he does not understand why Papa followed him. "I think maybe because he liked my style."
Mr. Kosiah claimed that the child soldier was with Omaru Kanneh, Kosiah's immediate superior in Ulimo.
Mr. Kosiah insists that Papa was not with Ulimo at the time.
He explained that he met Papa at the Todee junction but never encouraged or seduced the child to join the rebels. "We spent about five months in Clay before going to Lofa. "Sometimes we were in Clay, another time Monrovia and then Bomi."
Mr. Kosiah insisted that when he left Todee, he had no rank and was simply a floating officer. Mr. Kosiah recalled that he met General "Pepper and Salt" on Clay Street, who asked him to join him to Lofa since he never had any rank then. Following that discussion, Mr. Kosiah recalled that after a long discussion, he agreed to join Ulimo within a week.
During this period, Mr. Kosiah claimed that Papa went with him sometimes to Bomi and Monrovia but he dismissed suggestions that he played a role in the boy's recruitment to Ulimo. He challenged Papa to prove he was recruited by ULIMO. "It was impossible for Papa to be recruited by ULIMO."
Mr. Kosiah acknowledged that Papa had lived with him but only for his protection. "I couldn't afford for him to die from hunger and I repeat I had no part to play in the witness's decision to join ULIMO."
"I don't care if the Swiss government wants to put me in 100 years, I am not afraid of anyone. I am only afraid of the law," Mr. Kosiah told the court.
Human rights law
declares 18 as the minimum legal age for recruitment and use of children in hostilities. Recruiting and using children under the age of 15 as soldiers is prohibited under international humanitarian law – treaty and custom – and is defined as a war crime by the International Criminal Court.
According to UNICEF, the recruitment and use of children by armed forces is a grave violation of child rights and international humanitarian law.