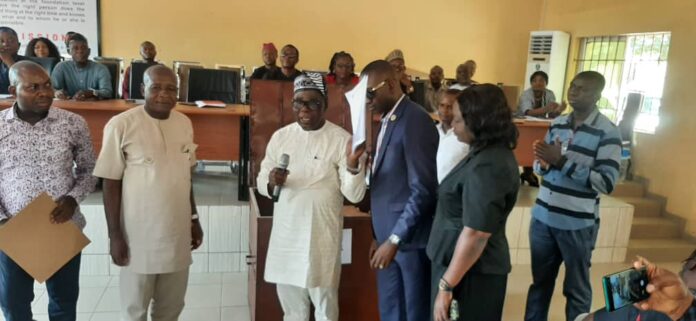 Benue State Universal Basic Education Board, SUBEB, Wednesday opened the bid for the utilization of the N3.3billion 2020/2021 Universal Basic Education Commission, UBEC/Benue State Government Intervention funds for schools in the state.
Stakeholder said the move was part of government's efforts to provide infrastructure and other facilities in Public Primary and UBE Junior Secondary Schools. Adding that the process was aimed at promoting government's determination to make Public Primary and UBE Junior Secondary Schools more functional.
Dr.Saawuan Tarnongu, the Commissioner for Education during the commissioning noted that, Education is the engine room for the socio-economic development of any nation which cannot be toyed with. He added that schools neede essential learning facilities such as classroom structures, furniture, instructional materials, ICT equipment and many others; to enable children acquire appropriate skills and knowledge to efficiently function in the society.
"It is important to note that, the successful implementation of the projects will justify Government's huge investment in the UBE programme and attract more opportunities".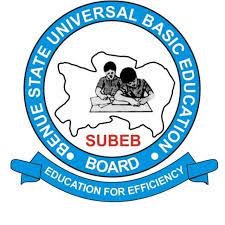 "Predicted on this background, Governor Samuel Ortom's government since inception in 2015 has consistently put in efforts which have accounted for the transformation of basic education schools today.
"As highlighted by the SUBEB Chairman, the UBEC/Benue State Government have equally released the sum of N1.4billion as Matching Grant for the 2020 Intervention; while N1.9billion has been released by both UBEC and Benue State Government for the 2021 Intervention; making a total sum of N3.3billion for the counterpart funds of 2020/2021 Intervention for UBE projects."
The Commissioner who cautioned the contractors who would emerge successfully in the bidding process to adhere strictly to laid down specifications in the execution of the contracts sounded that the government would not hesitate to deal decisively with any contractor that failed to execute the contract to a logical conclusion.
On her part, the acting Director General, Benue State Public Procurement Commission, Mrs. Joy Sule who disclosed that the state government had adopted the Open Contracting Principles to check any form of corruption practices commended Benue SUBEB for ensuring transparency in the discharge of its responsibilities.