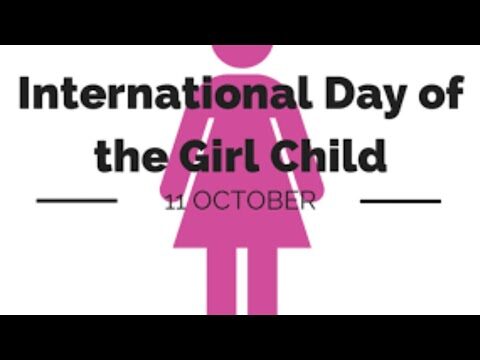 World Health Organisation, WHO, celebrates 2020 International Day of the Girl Child with the theme, "My voice, our equal future."
To commemorate the day, WHO co-organized a virtual intergenerational dialogue between girl advocates and high-level leaders about putting girls and their rights at the centre of decision-making processes.
Speaking at the virtual event, Dr Tedros Adhanom Ghebreyesus, WHO Director-General, said, "The health and wellbeing of girls is a priority for WHO,"
He implored that "We have to come together to improve the lives and health of girls, but girls themselves must be at the centre of that effort. I am happy to say that we will soon be launching a Youth Council to engage with the leadership of WHO on global health issues."
A 15-year old advocate from Zambia, Lubinda, at the event said "If every child can be given the chance to express themselves and talk about issues that are affecting them, then we can have a wide range of voices being represented."
"At the same time, we have to be equipped with the knowledge, because without it, we will not be able to participate [in international systems]." She added.
Recently, Dr Michael Ryan, Executive Director, WHO Health Emergencies Programme, said
"We need to have a conversation and the youth need to lead that conversation. The last thing a young person needs is an older person pontificating and wagging their finger. It never worked with me,"
WHO strongly believes that by working with young people as equals at the local, regional and global levels, innovative solutions to manage the current pandemic and other challenges now and in the future can be found and put into action.
On December 19, 2011, United Nations General Assembly adopted Resolution 66/170 to declare October 11 as the International Day of the Girl Child, to recognize girls' rights and the unique challenges girls face around the world.
The International Day of the Girl Child focuses attention on the need to address the challenges girls face and to promote girls' empowerment and the fulfilment of their human rights.