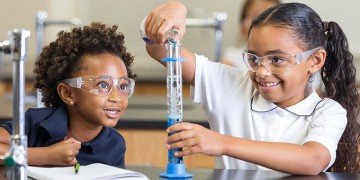 Child Right activists around the world have called on global leaders to focus more on empowering girl child around the world.
This call came at a programme organized by the United Nations Ecosoco NGO, His Marvellous Grace Support Foundation, to mark the 2020 International Day of the Girl Child.
Speaking at the virtual programme, the guest speaker, Dr. Jacqueline Mohair who is the founder of Trinity International University of Ambassadors and the Co-Founder of Trinity Girls Network Corp, said girls around the word would bring the needed change in future if they are well nurtured.
"Empowering girls around the globe will change the course of the future. Today's young women need our support to become the strong, self-sufficient leaders who can powerfully lead the next generation."
Mohair who was the first African American woman to be a candidate to represent Georgia in the House of Representatives District 103, also admonished the young girls not to relent in pursuing their dreams in life.
"You must have determination to win. You were created in the likeness of God with the power to create and design your life. It's never too late to dream and build. Many have started business and failed but did not give up. They simply started again and watched their dream come to life.
Dr Mohair, an ambassador to the United Nations (UN) Economic and Social Council (UNECOSOC) with the His Marvellous Grace Support Foundation, went further to encourage the young girls with prophetic words.
"I speak life into every Girl Child that was in attendance of this event. If you need to walk the walk do it. You were created to create and today you shall do greater works in the name of Jesus. Greater is He that is on the inside of you. You can do it!! Push forward. Sometimes you have to encourage yourself and surround yourself with people that are good. Don't despise small beginnings! You will reach destiny. Who rules the world? Girls!! Girls!!! Girls!!!"
The Chief Executive Officer of HMGSF, Dr Oluwadamisi Tayo-Ladega, in her contribution, encouraged young girls to associate themselves with rightful people that will help them achieve their dreams.
"The calibre of people you move with will determine where you will get to in life. Girls must discover their self-worth and must not be intimidated. They must be focused, know what you want. You must not be moved with what you are seeing but be moved with the great thinking you have inside of you. Don't be distracted by what you hear or see. Be determined. Know what you want. You will be very great and that has been my philosophy.
Tayo-Ladega who is a Public Health and Community Development expert, also added that "I have never seen anything that is impossible. As a young girl I faced lots of verbal abuse. It affected me but I made up my mind that I will never allow it to rule me or determine my future so I decided to read good books that encouraged me and listen to people with good orientation.
On her part, Mrs Vivian CEO of Girls corner NGO, urged NGOs to do more to impact girls within their locality and we must not give up even if we are not seeing what we are expecting from them.
Another participant of the programme, Mrs Sylvia Nneka appreciated the speakers, adding that more efforts are needed to groom girls appropriately in every society. When we educate a girl-child we have educated four generations. So we won't give up.
Meanwhile, Mr Adesanya Adeleke, a journalist at the programe applauded the organizer programme.
He, however, implored the NGOs not to give up in ensuring that the world is made a safe haven for girls in every society.