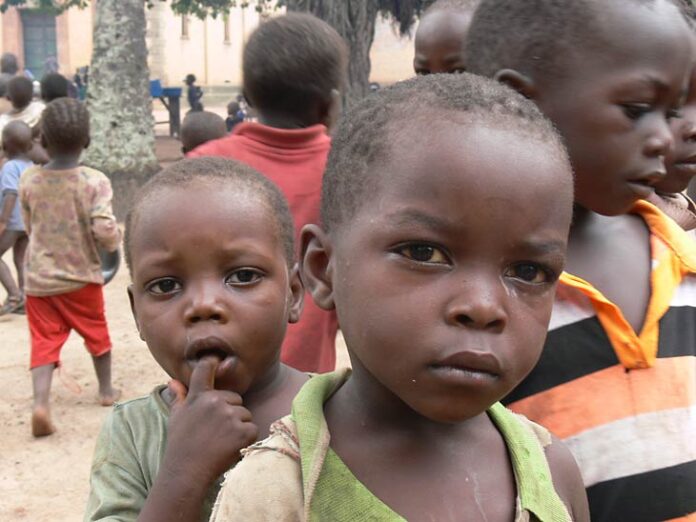 Over one hundred million children are currently suffering from the enormous negative effect coronavirus pandemic that ravaged the world.
More vulnerable children are becoming malnourished due to the deteriorating quality of their diets and the multiple shocks created by coronavirus pandemic.
Efforts to mitigate the transmission of COVID-19 are disrupting food systems, upending health and nutrition services, devastating livelihoods, and threatening food security. Many parents and caregivers have lost their source of livelihood due to the impact of Covid 19.
Likewise, the dreaded decease had threatened to roll back decades of progress made in reducing preventable child deaths by hindering access to these life-saving vaccines.
According to new data, nearly 14 million children did not receive any vaccines in 2019. Additionally, almost 6 million children received some but not all vaccines required for full protection against many life-threatening diseases. With COVID-19 putting enormous pressure on already weak or overstretched health systems, the number of unvaccinated and under-vaccinated children is expected to increase, exacerbating existing inequities and putting the lives of many children at serious risk of disease or death.
Due to COVID-19 measures, approximately 80 million children under the age of 1 in at least 68 countries may miss out on receiving life-saving vaccines
More than 94 million children are at risk of missing measles vaccines because of paused measles campaigns in 26 countries due to efforts to control COVID-19 (as of November 2020), threatening to exacerbate ongoing measles outbreaks. Worldwide, cases of measles surged to nearly 870,000 in 2019, the highest number of reported cases in the past 23 years.  And global measles deaths have climbed nearly 50 percent since 2016, claiming an estimated 207,500 lives in 2019 alone. Measles outbreaks occur when people are infected in communities that are not sufficiently protected with the measles vaccine because they are not vaccinated or are undervaccinated.
According to a statement by Tedros Ghebreyesus, director-general, WHO, while health systems are strained by the COVID-19 pandemic, we must not allow our fight against one deadly disease to come at the expense of our fight against another. Measles is entirely preventable, but success requires 95 per cent of children to be vaccinated on time with two doses of measles-containing vaccines (MCV1 and MCV2)".