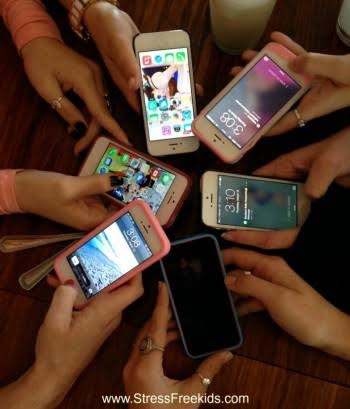 Peace Itong
Most parents consider getting their child a phone in their preteen and early teen years, usually for security reasons.
Research shows that nearly 75 percent of 12 – 17 year olds have a phone in the United States.
A cell phone is the perfect form of communication while your child is away from you Having a phone in her pocket gives your child a way of staying in constant communication with you, which can be very comforting for both of you. A cell phone doesn't come without its risk. A phone with internet and photo capabilities can open your child up to a whole new world of threats. Everything from sexting to cyber bullying can come into play when a child has unlimited access to social networking and other similar sites. In a day and age where missing and exploited children are a bigger issue than ever, it can also be a cause for concern for parents. You know your own child better than anyone, so you need to make the right choice for the two of you. You shouldn't give him/her a phone unless you feel you have prepared him/her to handle these kinds of things.
SECURE YOUR CHILD'S PHONE
There are phones with limited or no Internet access and some with parental controls that allow you to monitor who your child texts. It's best you use these features to monitor what content they consume and how much time they spend on their screen. In that way, you will have your finger on the pulse and notice if there are changes in your child's behaviour and tackle it immediately.