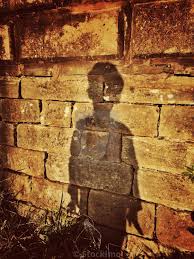 Jacob Adebayo
For a twelve years old HIV positive boy, dancing on the streets and clubs are the options available to make ends meet.
The teenager who preferred to feed himself with his talent than stealing or begging, had become a constant entertainer in hotels around Agboju area of Lagos State despite his human immunodeficiency virus, HIV, status.
The teenager who reportedly lost his mother few years after his birth was brought to Lagos by a half brother from his village in Delta State to fight for survival since their father had no enough for their upbringing.
In an encounter with a mandated reported, the teenager narrated his story and the reporter suspected the boy must have been sodomized during his struggle for survival.
The mandated reporter requested on Advocates for Children and Vulnerable Persons Network;
" I need a help for a twelve year old who was brought to Lagos from Calabar by his brother. The eighteen year old claimed the young boy is his step brother, the same mother but different fathers. He also claimed that their mother had died. He was brought with another guy whom he claimed is his friend but couldn't tell us the name. He brought them to Lagos for the purpose of dancing in a club. The friend had returned to Calabar.
I discovered when I separated them that this boy had been dancing in a club and hotels in the their village before he was brought to Lagos. He goes alone to the club around Agboju and dances but the brother collects the money from him to keep for him".
" The lad cleans and wash dishes for a Lady at Mazamaza in exchange for a place to sleep and he sleeps on the woman's table. The young lad is HIV positive".
Meanwhile, Advocates For Children And Vulnerable Persons Network in Lagos has swung into action to rescue the teenage boy from the street.