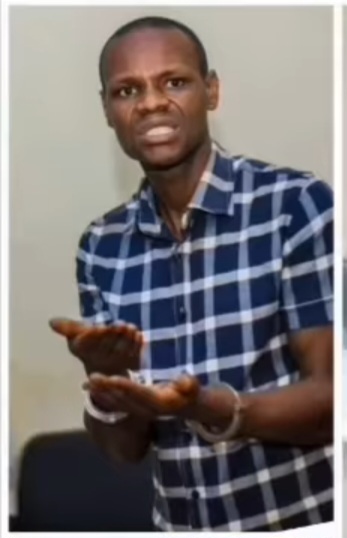 A secondary school teacher in Ogun State, simply identified as Olaniran Lateef Adewale, has been remanded at the State Command headquarters for molesting two underaged girls within 24 hours, pending the investigation by the police.
The perpetrator until his arrest is a Mathematics teacher at Ebenezer Grammar School, Iberekodo, in  Abeokuta North local government area of Ogun State.
According to reports, the State Commissioner for Women Affairs and Social Welfare, Motunrayo Adijat Adeleye,  said a member of her team was contacted by one of the suspect's victim and the team switched to action to investigate the case.
She said, "On Saturday, a member of our team got a call from a young lady reporting that she has been raped by a man. We swung into action and located her, took her to the laboratory to run several tests before taking her to the police station to make a report.
"We thereafter went with Police to the accused home but after several knocks, he refused to open the gate. We were able to locate the brother to the house owner, who assisted us in gaining access to the compound. 
"We heard a girl's cry for help when we got into the compound. With the support of the police, we caught Mr. Olaniran Lateef Adewale a Secondary School Mathematics teacher at Ebenezer Grammar School, Iberekodo, Abeokuta and a native of Ipokia Local Government of Ogun State with OGNO.30650 of Ogun State Teaching Service commission.
"The girl with him also accused him of forcibly having sexual intercourse with her and threatening to kill her if she does not ask her family to send him money. 
"Mr. Olaniran has been remanded at the Ogun State Command headquarters, pending the investigation by the police.
Meanwhile, the State Governor, Prince Dapo Abiodun, has described child molestation as a criminal offence in the State, and urged victims to always report cases to the Ministry.
Abiodun in a post shared by his Special Assistance on New Media, Emmanuel Ojo, said any one with useful information about the alleged teacher should share to help in their investigation. 
Confirming the incident, the Ogun State Police Public Relations Officer, Omolola Odutola said investigation is on and once its completed, the suspect will pay for the crime.