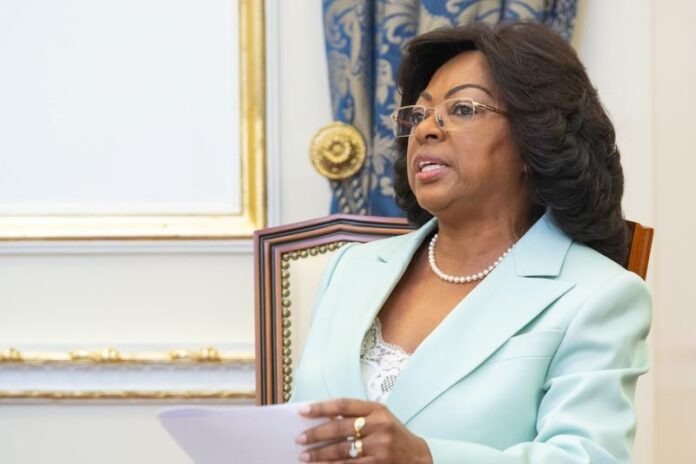 Peace Itong
Angola First Lady, Ana Dias Lourenço has expressed her solidarity with the children admitted in the General Hospital of Luanda.
Ana Dias Lourenço said she was committed to contribute and support the paediatric area, in the hope that the contribution will help to minimize the issues of hospitalization.
She also thanked the management and health professionals of different areas and services in hospitals for their commitment and kindness to the wellness of children in the country.
Ana Dias Lourenço took the opportunity to encourage all kinds of health professionals in the country to be strong and keep up their spirits in the fight against Covid-19, expressing faith that things will be back to normal soon.
Joining the government's effort to promote equality and equity in the rights of Angolan children, Ana Dias Lourenço launched, in 2017, the "Roda do Amor" platform, an initiative aimed at children in early childhood, which is a model learning and promoting fundamental social values/principles that will serve children and the nation.
Meanwhile, Office of the First Lady made donation of several goods to the Paediatrics Unit of the General Hospital of Luanda.