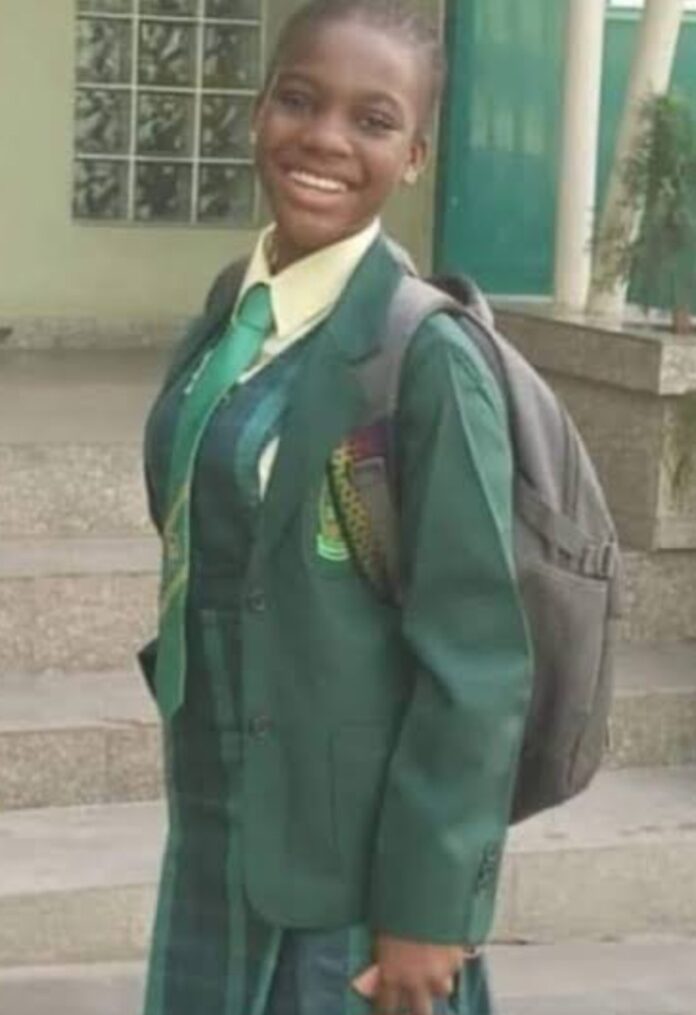 Schoolmates of Whitney Omodesola Adediran, a student of Chrisland International High School, Opebi, who died  last week Thursday, had stated that she was electrocuted at the venue of the Inter-house sports.
This is contrary to claims by the management of the Chrisland International High School, that 12-year-old Whitney slumped in public view and not under any hidden circumstances whatsoever. new facts have emerged that the victim was electrocuted at the venue of the inter-house sports.
According to Whitney's schoolmates who witnessed the unfortunate incident that led to the death of the victim, "Whitney was shocked by a naked wire from a cotton candy machine."
One of the schoolmates who spoke on the condition of anonymity said Whitney and her friend had gone to buy candy at a cotton candy stand. I don't know what happened when they got to the stand. If she placed her hand or leg on something, what we noticed was that all of a sudden,  a strong force pulled Whitney up and threw her on the ground, that was when people started pouring water on her. Immediately the man who owns the candy stand switched off the machine and ran away through the fence.".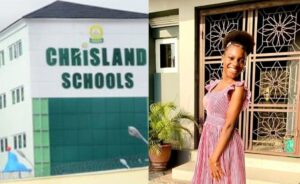 Explaining further, the schoolmate said there was no medical personnel, to attend to Whitney, or administer first aid to her before taking her to the hospital. It was fellow students that were pouring water on her, till when the school nurse arrived. The nurse couldn't do much so they had to transport her with the school bus since there was no ambulance at the venue."
It will be recalled that while attempting to exonerate the school of negligence and culpability in the matter, the management in a statement said that their immediate response was to take advantage of proximity by identifying the nearest medical facility to take her to, where the doctor on duty administered oxygen and every aid possible on her. 
The school also alleged that last month, Whitney complained of being sick, and was taken home by her father, before the recent event that saw her faint and slump in the presence of people at the event.
"The management and staff of Chrisland Schools limited are heartbroken and distressed over the death of our precious student, Whitney Adeniran whose painful exit occurred on Thursday, February 9, 2023.
.