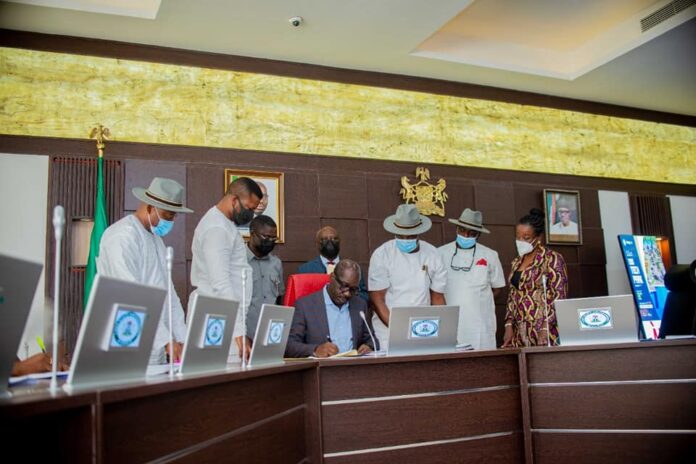 The Edo State Governor, Mr. Godwin Obaseki in his bid to end violence-based crimes in the state, on Thursday in Benin City, signed into law the Violence Against Persons Prohibition Law 2021 as Amended (VAPP).
The governor also inaugurated a 24-man Committee of Edo State Gender and Sexual Based Violence Management Committee (EDO-GBV) and a 24-man Committee on Gender Based Violence Technical Working Group, with a charge to end violence-based crimes in the state.
According to him, "As a state, we have domesticated the Violence Against Persons Prohibition Law 2019 in the State as amended. It is aimed at eliminating violence in private and public life, prohibiting all forms of violence against persons and providing maximum protection and effective remedies for victims, as well as punish offenders of gender-based violence."
Obaseki recalled that Governors across the country have made a commitment to support and take as priority, issues related to gender-based violence in the country. He also disclosed that last year the state launched the Sex Offenders Register, which is linked to the National Sex Offender Register, adding, "We will, as a state, name and shame all those found to be offenders and ensure that they faced maximum sentence proscribed by the law."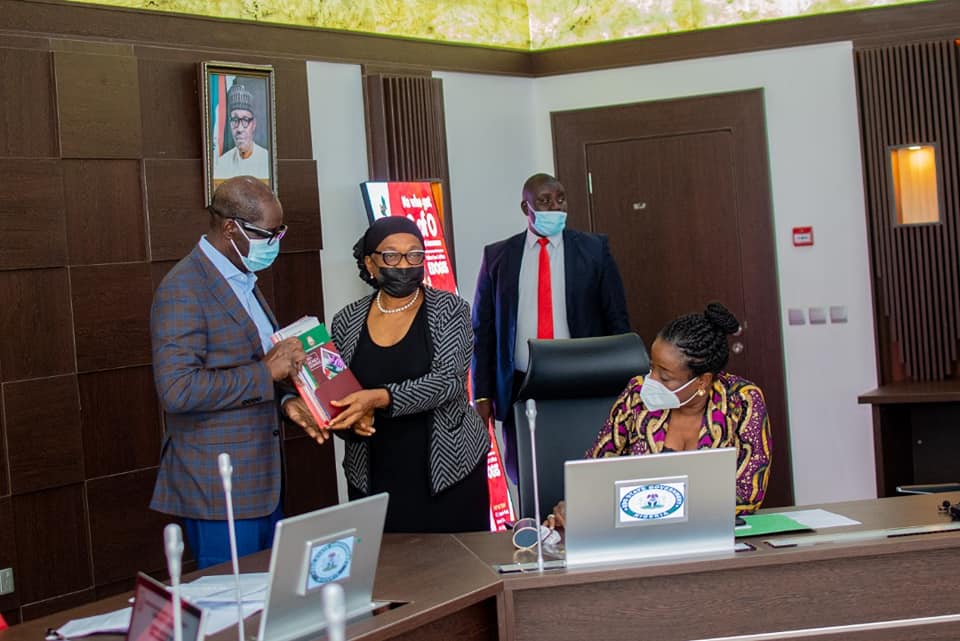 Obaseki further commended Governors' wife across the country as they are at the forefront of driving all the issues relating to gender-based violence in Nigeria, noting that they have put in a lot of work in dealing with gender-based violence.
"As Governors, we have made a commitment that we will do everything necessary to ensure that we pass all laws to make sure that we tackle the challenges of gender-based violence in Nigeria.
"The revised GBV law is now more comprehensive and has provision for both legal and institutional mechanisms to combat violence against persons. The law has been well structured and will serve as an example for other states to follow."
In her vote of thanks, the Chairman of Edo-GBV Committee, Mrs. Besty Obaseki, expressed readiness to work tirelessly in ensuring that the issue of gender-based violence becomes a thing of the past in Edo State.
The inauguration and signing was witnessed by Nigeria Academy of Science, led by Prof. Braide Ekanem, whose team is working to set up the said Gender Based Violence (GBV) Committees across States of the federation. She said her team is ready to work with the Edo State Government to ensure it ends gender-based violence.