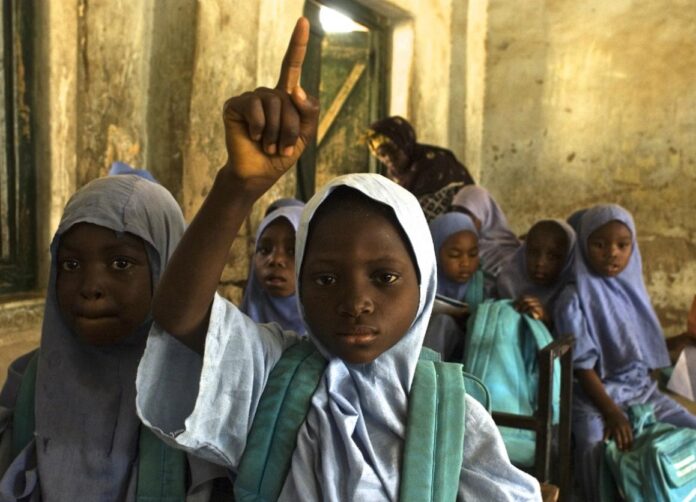 International Organisations has condemn the continuous attacks on schools inNigeria. In a statement by the UNICEF Regional Director for West and Central Africa, Marie-Pierre Poirier, she said attacks on schools are a violation of children's rights.
"UNICEF is deeply concerned about these acts of violence. This is a grim reminder that abductions of children and widespread grave violations of children's rights continue to take place in northern Nigeria".
The Country Director of Plan International Nigeria, Dr. Hussaini Abdu, said the abduction of students by unknown individuals is an indication that the nation and government has not learnt from the unfortunate incidents of the previous abductions of over 300 students.
He noted the abduction of 276 girls from the Chibok Secondary School in Borno State in 2014, and another set of 110 girls at the Government Girls' Science and Technical College, Dapchi, Yobe State, in 2018.
"Following the two previous incidents and other occurrences of kidnap of students in boarding schools across the country, the Nigerian government by now should have put in place adequate security arrangements to ensure the safety of children learning and kept in the care of schools and education authorities, especially in such locations susceptible to attacks by non-state armed groups," said Abdu.
According to UNICEF, prioritising safety in schools for educators and learners is an indication of the Government's commitment to protecting investments in the education sector and a validation of Nigeria's endorsement of the Safe Schools Declaration.
A shocking survey by the United Nations has revealed that the number of Nigerian kids who are out of school has risen from 10.5 million to 13.2 million ages 5- 14  years, the highest in the world. The report revealed that the children are in Nigeria's northern states of Borno, Yobe and Adamawa where Boko Haram insurgency has paralysed academic activities.
Recalled that a group of "bandits" attacked the Government Science Secondary School, Kankara in Katsina state last week Friday. Hundreds of these children are still missing.