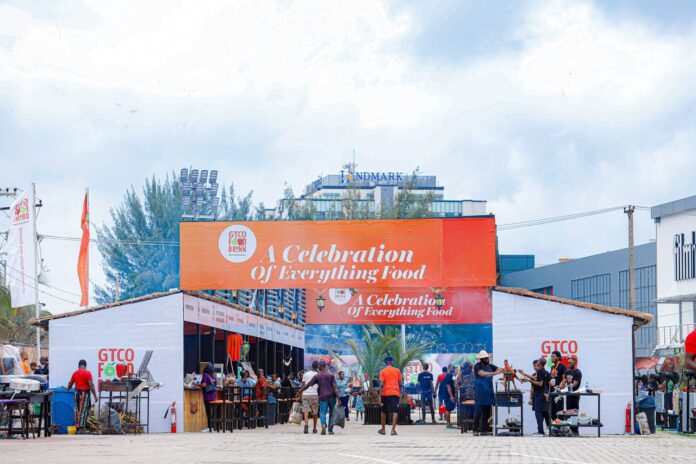 …..children treated to a lifetime experience 
Excellence they say, it's in the details. This best described the venue of the GTCO Food and Drinks Festival 2023 held at the GTCentre, Victoria Island, Lagos.
With over two hundred vendor stalls where businesses were showcased to over 250,000 foodies in attendance, to the cooking masterclasses of cuisines chosen from all around the world and to the world class amusement arena that thrilled thousands of children, without a hitch in the 3-day event, is a testament to the world that the financial house's excellence, is beyond art, but now a habit.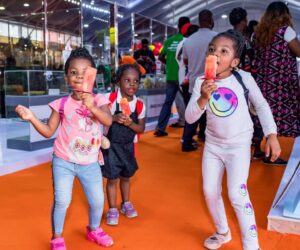 According to Oyinade Adegite, Group head, Corporate and External Affairs, it's a family event where provisions were made for the adult shoppers, as well as a well-fitted play area also designed to add another layer of excitement for children to keep them meaningfully engaged.
Adegite said, "It's an open event for all, including street children. For some of them, it is going to be the fun of a lifetime while for others, it will be something they will be enjoying regularly".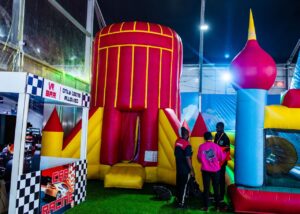 Noting that the financial house was aware of the importance of safety in such a massive event, Adegite confirmed that all necessary safety measures were put in place including CCTV fittings at every nook and cranny, fire trucks and ambulances on standby in case of emergencies, and that they also ensured the children arena was manned by expertise for safety.
The event also brought together the greatest minds on the global culinary stage as they displayed their magic in the kitchen at master classes attended by participants who were excited to learn various cuisines.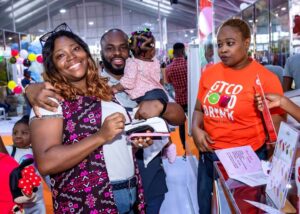 Romy Gill, a world class Indian chef from the UK in her session of the masterclasses, prepared Indian street food which she said was to show participants that Indian cuisine is very easy to make at home, but added that it's not a quick process in order to get the best taste.
Gill however said the food industry is growing globally with social media, unlike before when only the rich had the opportunity to enjoy world class cuisine. "Now everybody is connected together and can see what is happening around the world and also partake of it.
Gill loves Nigeria and would love to visit again because everyone she met was hospitable and respectable.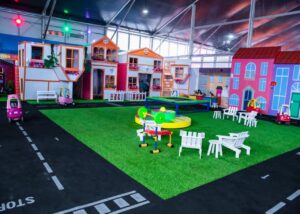 August DeWindt, a young entrepreneur and founder of John's Juice and Co-Owner of Fluffy's NYC, in her session demonstrated how she helps make cooking fun at home in a live video on Tiktok, saying her consistency and quality content was the secret behind her growth of over 3 million followers in 6 months.
The GTCO Food and Drink festival had hosted millions of people in the six years consistent event and had featured enlightening and engaging masterclasses by world-renowned chefs and food business experts. 
GTCO is renowned for its innovative approach to customer service and stakeholder engagement. Many customers have benefited from its unique loan products including the Food Industry Credit and Fashion Industry Credit designed specifically for businesses in the food and fashion industry.