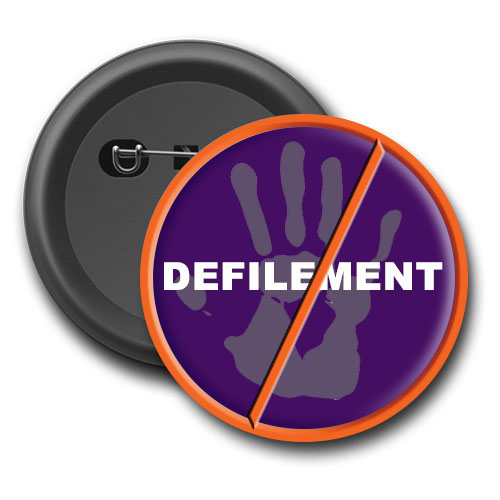 A 28 year- old man,  Adeyemi Babatunde has been arrested by the operatives of Ogun State Police Command for allegedly having unlawful carnal knowledge of his 5 years old biological daughter (name withheld).
Read Also: Cancer scare imported Indomie Noodles on the watch list of NAFDAC
The spokesperson of the command, Abimbola Oyeyemi, disclosed this in a statement he made available to newsmen in Abeokuta, Ogun State capital.
The suspect was arrested following a complaint lodged at Ijebu Mushin divisional headquarters, by the mother of the victim.
According to Oyeyemi, the woman reported that she noticed her daughter had been complaining of pain whenever she wanted to urinate and whenever she was bathing for her and she touch her private part.
She said, "having noticed this, she pressurized the little girl to tell her what happened to her private part.
"It was then the victim informed her that her father laid her on the bed and inserted his manhood into her private part when the mother was not at home.
"Upon the report, the DPO Ijebu Mushin division, CSP Simire Hillary, detailed his detectives to go after the suspect and he was eventually arrested".
"On interrogation, the suspect confessed to the commission of the crime, but claimed not to know what comes over him as at that time".
Meanwhile, the Ogun State Commissioner of Police, Olanrewaju Oladimeji, has ordered that the suspect be transferred to Anti Human Trafficking and Child Labour section of the State Criminal Investigation Department for further investigation and prosecution.
Everyone involved in this case should know that defilement of minors and every child under the age of 18 is a case against the state and all action taken must be in the interest of the child.