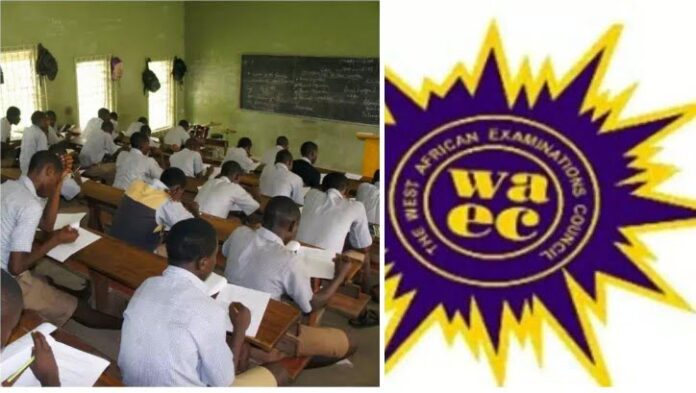 Mr. Patrick Areghan, head of Nigeria National Council, WAEC has warned all Schools, supervisors, teachers, and candidates involved in malpractices to desist henceforth, saying anyone caught will be duly dealt with by the law.
The WAEC Boss also warned intended WAEC candidates to desist from examination malpractices, but to study hard to write and pass their exams. Adding that the Council will continue to sanction all cases of examination malpractice.
" It is the Child whose future is being destroyed.  Parents must stop funding 'expo' for their children; it does not help.  Those who indulge in posting items on designated platforms are nothing but destiny destroyers.  Beneficiaries of such 'help' will never go unpunished as they will never have their results.  All hands must be on deck to sanitize the system." He advised.
Areghan during a media brief disclosed that a total of 89.79% of the results have been released,  while 10.12% of the results were being processed due to diverse reasons.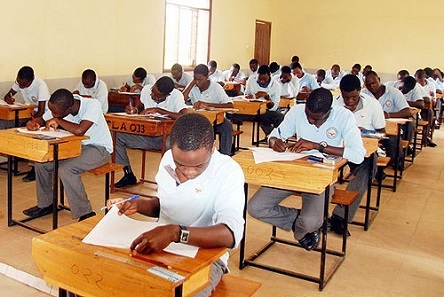 "Of the total number of One Million, Six Hundred and One Thousand, and Forty-Seven (1,601,047) candidates that sat the examination, Seven Hundred and Ninety-Six Thousand, Two Hundred and Seventeen (796,217) were males while Eight Hundred and Four Thousand, Eight Hundred and Thirty (804,830) were females, representing 49.73% and 50.27%, respectively". The examination was also administered to candidates from some schools in Benin Republic, Cote d'Ivoire and Equatorial Guinea, where the Nigerian, curriculum for Senior Secondary School is being used
"Out of the total number of candidates that sat the examination in Nigeria, One Million, Four Hundred and Thirty-Seven Thousand, Six Hundred and Twenty Nine (1,437,629) candidates, representing 89.79% have their results fully processed and released while One Hundred and Sixty Three Thousand, Four Hundred and Eighteen (163,418) candidates, representing 10.21% have a few of their subjects still being processed due to some issues being resolved.  Efforts are, however, being made to speedily complete the processing to enable all the affected candidates get their results fully processed and released within the next one week." The WAEC boss noted.
Continuing, " The results of Three Hundred and Sixty Five Thousand, Five Hundred and Sixty Four (365,564) candidates, representing 22.83% of the total number of candidates that sat the examination, are being withheld in connection with various reported cases of examination malpractice. This is (11.74%) higher than the 10.9% recorded in the WASSCE for School Candidates, 2021.