Odunayo Adekuoroye, the Nigerian wrestler, has defeated India's Malik Anshu 7-3 to clinch gold in the women's freestyle wrestling at the 2022 Commonwealth Games in Birmingham.
Adekuoroye beat Malik 7-3 in the women's 57kg category class.
The 28-year-old Ondo-born wrestler claimed her third successive Commonwealth Games gold on Friday evening at the Coventry Arena.
She had earlier won the prestigious medal at the Commonwealth Games in 2014 and 2018.
The six-time African champion's journey to the gold medal was an easy ride as she overpowered all the opponents that came her way.
She defeated Uganda's Veronica Ayo 2-0 via pinfall in the round of 16.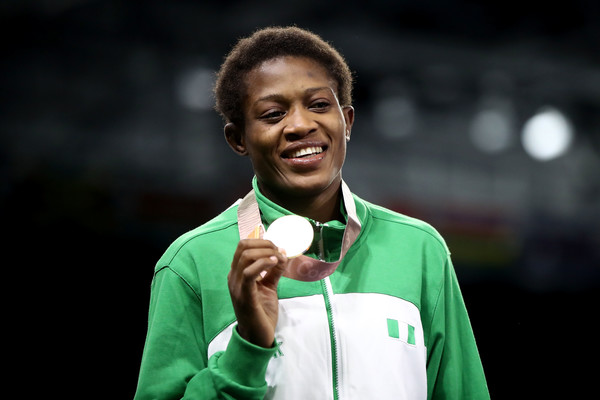 She went on to beat Kenya's Sophie Ayieta 10-0 to move to the semi-final, where she made an easy meal of Taylor Hannah of Canada to get to the final.
Her podium finish has brought Nigeria's medal tally to 14 — six gold, three silver, and five bronze medals.
Adekuoroye in an interview said she decided to stay in wrestling because of the money due to the fact that her family had nothing at home and thought it could bring something to our table.
Alas, she has found her passion. She said, "I thought I wanted to help my parents, but I never knew I was helping myself and the next generation".