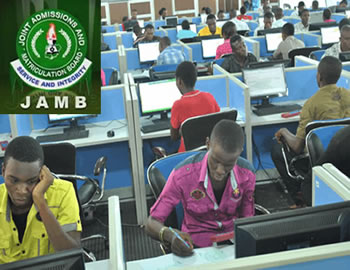 Universities, Polytechnics, Colleges of Education and Innovative and Entrepreneurship Institutions in the country are set to make N3,336,388,000 from admission seekers through the post-Unified Tertiary Matriculation Examination, Post-UTME, to be conducted by the institutions for the candidates.
The money will come from the N2,000 mandatory fee approved by the Joint Admissions and Matriculation Board, .JAMB, to be paid by the admission seekers who are 1,668,194 candidates who scored over 100 marks.
After the UTME, some schools still conduct further tests of candidates, while others simply go through the credentials submitted. However, the fee to be charged is still the approved N2,000.
Going by statistics from the Board, the 10 top universities that may benefit more than others from the Post UTME exercise are the University of Ilorin with 97,351applicants, the University of Lagos with 75,967 applicants is second,  Nnamdi Azikiwe University with 58,956 applicants is third.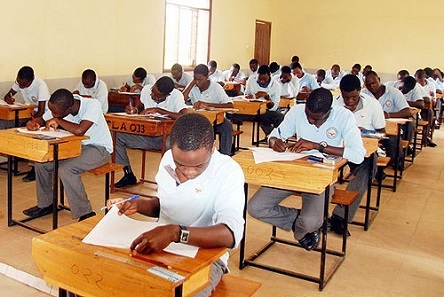 Others are Bayero University, Kano, with 57,150 applicants, the University of Benin with 55,455 applicants, Federal University, Oye Ekiti 53,367 applicants, while Obafemi Awolowo University has 51,437 applicants.
The rest are the University of Nigeria, 51,402 applicants, Ahmadu Bello University with 50,196 applicants and the University of Ibadan with 44,476 applicants.
For the Polytechnics, the top three are Kaduna Polytechnic 6,591, Kwara State Polytechnic 5,762 and the Federal Polytechnic, Ilaro with 4,636 applicants.
The three top Colleges of Education are the Federal College of Education, Zaria 4,378, Federal College of Education, Kano 2,059 and Federal College of Education, Technical, Gombe with 1,542 applicants.
Recall that at the meeting of stakeholders recently in Abuja, the meeting pegged the minimum cut off mark for admission into Nigerian universities at 140, while Polytechnics, Colleges of Education and IEIs were mandated not to admit any candidate that scored less than 100 marks.
Meanwhile, facts have emerged why JAMB secured the permission of the Minister of Education, Malam Adamu Adamu, to stop accepting the Advanced Level results issued by the National Business and Technical Education Board, NABTEB, for admission into 200 level in Nigerian universities as from next year.
According to the document from the Board's meeting with stakeholders, the rate of pass falls completely out of range, even when many of the A/Level candidates had no Ordinary Level at the time of taking the A/Level exam.
For instance, the summary of the 2021 results of NABTEB's A/ Level exam in Mathematics shows that 89 percent of the candidates passed.
For Economics, 86%, Chemistry 89%, Biology 87%, Geography 89%, Government 83%, Business Management 87% among others.