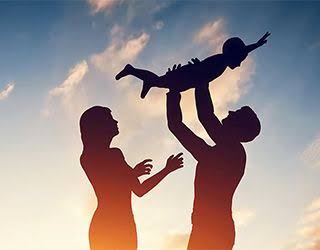 Jacob Adebayo
Parenting is an obligation every parent must fulfill to see his/her children grow to become what is expected. While fulfilling this role, wisdom is required of every parent so they don't fall into error that will cost them irreplaceable loss.
In parenting, serious caution must be observed as everything in life deserves moderation.
For one Mrs Obikwe Riselyn, in Rivers State, Nigeria, careless parenting would be a tale she will live to regret in her lifetime.
Like every caring mother, Roselyn who noticed lice in her daughters' hair was keen to rid their heads off the insects.
So, she sought for advice to control it from her hairdresser.
Unfortunately, she was advised to wash the kids'(4 and 9) hair with a pesticide named sniper.
Few hours after the application of the liquid on the children's hair, both of them developed convulsion.
They were rushed to Rivers State University Teaching Hospital where the nine-year-old gave up the ghost.
Dr Gloria Nwosu, a paediatrician who confirmed the sad incident, said efforts by the medical team could only save the younger girl's life while the older one lost her life in the battle.
The medical expert, however, advised parents to be careful in yielding to advice from people who are not medical experts while dealing with their children.
Meanwhile, Police in the state are said to have commenced investigation into the matter as at press time.