The Rule of Law and Anti-Corruption (RoLAC), a program funded by European Union through British Council has warned perpetrators of abuse of children to desist from the act, if not, they should be ready to spend some years in jail.
Represented by Mrs. Florence Adewale, RoLAC in support of a programme organized by the Lagos State Child Protection Network (CPN), on a Free counselling and Legal Clinic for survivors of Gender-Based Violence, said the organization is determined with collaboration of other partners, to ensure that any person that abuses children in whatever form; rape and defilement, Emotional , Economic, Physical abuse including neglect should be ready to spend some years in jail.
At the programme held recently at the Ojo Local Government Area in Lagos State, Adewale reiterated that rape and defilement goes beyond insertion into the virginal but to the insertion of lips into the ear or any opening of the body constitute which she said such perpetrator should be prepared to sleep in jail for years to come.
The lead facilitator Barrister Obiamaka Aga of Leading Edge solicitors and Secretary of African Women Lawyers took her time to explain what Rights abuses are, and how a parents must sit up and put more interest in their children as predators are all over the home waiting for the slightest chance to pounce on our children.
Barrister Aga defined who a child is within the context of Nigerian Constitution and the basket of rights which are guaranteed for Children.  The Lagos state Child Rights Law was x-rayed and the provision of the law including various actions that are classified as Rights abuses and punishment expected for each offence.
She said, "The mechanism for seeking justice are in place and parents must know where to go and get free legal representation ,including the office of public defenders, African Women Lawyers Association, FIDA to mention a few. Child Protection  Network whose motto is to prevent and respond  are on ground at the Local Government area to prevent all forms of Gender-based violence and rights abuses against our children  and respond to Rights abuses whenever it occurs. CPN is determined more than ever to see that our children are protected and will use all legal means to ensure that justice is served".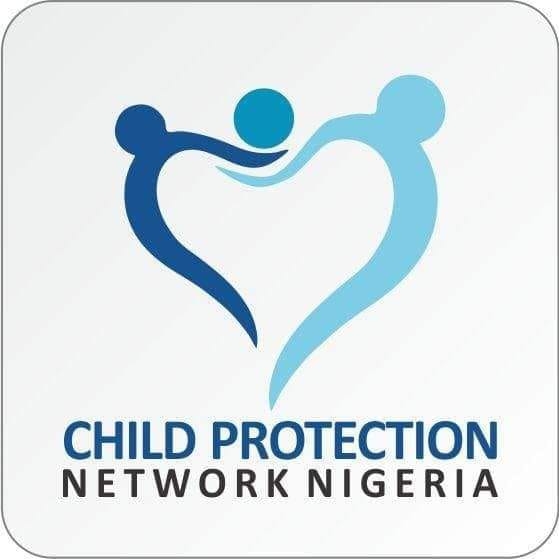 The President of Iba Estate Resident Association, Comrade Tayo Kuteli was full of praise to CPN and RoLAC for bringing  such a  high capacity program to his community. Other CPN members present were Monica Obi, Mary Yetunde Ebueze, and Felicia Chukwu while the CPN State Coordinator, Mrs Aderonke Oyelakin was represented by Pastor Oluwatoyin Ojejinmi.
Earlier in his welcome address, the Coordinator of Child Protection Network, Ojo Local Government, Mr. Evans Enwefah thanked RoLAC for choosing Ojo LGA out of many others who also wanted to host this program  to conclude 16 days of activism against gender-based Violence on women  with the Legal Clinic  in Lagos state. According the Him , the incidence of Rights abuses and gender-related violence especially  against children  by people who are close to them is on the increase and hardly a day passes that one rights abuse or the other is not  reported in the State . "Parents must therefore rise up to their roles by making sure that their children are brought up in an atmosphere of love and protection devoid of any rights abuses". Enwefah added.
The high points of the Legal Clinic was one on the free counselling and legal services to the community members. The free legal services were provided by a team of Lawyers; Barristers Ijeoma Olatunbosun of PCI, Onnegbu Emilia of Jilia Law, Nwodiu Uzoamaka of FIDA and Obiamaka Aga of Leading Edge Solicitors.
The Child Rights Act adopted by Nigeria in 2003 requires that the well-being of every child be respected and considered paramount and provides that anyone who has sexual intercourse with a child is liable to imprisonment for life upon conviction.