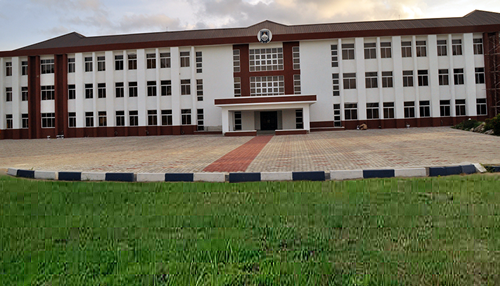 Three male students who gang-raped a 100 level female student at the Ignatius Ajuru University of Education, Rivers State have been suspended by the school management.
The Vice-Chancellor of the institution, Professor Ozo- Mekuri Ndimele, while confirming the development, name the suspended students as Nnamdi Destiny of Department of Political Science, Ovunwo Henry of Sociology Department and Samuel Valentine, a 300 level student of Political Science.
The first two suspects were arrested and handed over to the Police, while the third accused is still at large. Prof. Ndimele said efforts were on to apprehend the fleeing suspect.
"The first two have been arrested and handed over to the police, while the third has run away from school. But we must get him. The matter has also been referred to the Students Disciplinary Committee to decide their fate. The room where the crime was committed has been sealed off and all occupants were driven out of the hostel." said the VC.
It was gathered that the 19-year-old victim was said to have visited her male friend Destiny at Hostel C, Room 20 located inside the campus. Upon arrival, Destiny grabbed the female student and raped her after which two of his friends who entered the room gang-raped her.
Other students within the hostel premises were alerted by the noise in the room and raised the alarm when they observed what was going on.
The two male students were arrested on the spot with the help of the President, Student Union Government, Destiny Omunakwe.
The suspects were later handed over to the Rumuolumeni Police Division in Obio /Akpor Local Government Area of the State.
Meanwhile, the university management has banned opposite sex visit by students of the institution.
"The Registrar of the University has been directed to issue a memo banning inter-sex visits at any time of the day. Any student found guilty of visiting the opposite sex in the hostel, no matter the time of the day, puts himself/herself and the occupants of such a room at HIGH RISK. We must be our sisters' keepers. It is a huge shame!" said Prof. Ndimele.
Confirming the incident, spokesperson of the Rivers State Police Command, Nnamdi Omoni, said the police have launched a manhunt to apprehend a third suspect currently on the run after taking part in the crime.
"First-person lured her into his room, under the pretext that he was going to assist her in charging her phone and then had sex with her. The other two who happen to be his friends had unlawful sexual intercourse with her," said the PPRO.
"From what we have gathered, it's like there is a hostel in that university that is notorious for this infamous act where students take their victims to and forcefully have sex with them. We will interface with the school authority. We are going to take appropriate measures to ensure that matters like this do not occur again on that campus."