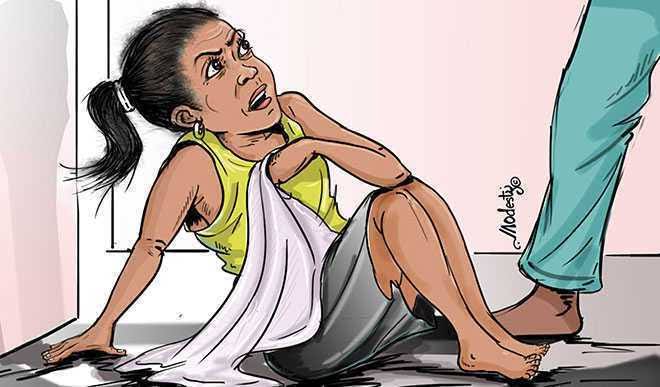 Jacob Adebayo
There is no doubt that entrusting children to stranger comes with higher risk than benefits expected.
In most cases, the kids are abused by the person mostly trusted by their parents.
An assertion of this is the story of a defiled teenager in the news today.
Her grandmother had entrusted her to an electric meter installer, Oloyede Bello to take her to one of their outlets in order to recharge prepaid meter card.
The trust reposed in Oloyede went awry when he lured the teenager to a hotel and drugged with tramadol before defiling her.
Oloyede who works with an electricity company as meter installer, lured the teenager to a hotel after helping her to recharge her prepaid electricity card at Ikeja Electricity Distribution Company, Okota branch.
The suspect, according to information gathered, offered to buy the teenager a soft drink after the service, and took her to the hotel where he, a stranger to the girl, drugged her with tramadol and defiled her.
"I offered to go and recharge their meter myself but her grandmother asked her to follow me. On our way back, I bought her a bottle of soft drink. But before giving it to her, I went to the hotel where I dropped 200 milligrams of tramadol inside. I took her to the hotel where I paid N2,500 and had sex with her.
" She slept for too long because of the drug and by the time she woke up, it was late. When she got home, they asked what kept her long and in the process, beat her in order to extract the truth from her. That was how she opened. Up.
" I have never committed such a crime in my life. This is the first time. I used tramadol to sleep because of the noise of the power generating sets in my compound every night.
My intention was never to end up in this type of trouble. I dropped out of school two years ago because my mother, a widow, didn't have money to pay for my SSCE exam. I started installing prepaid meters and was paid N1,000 commission. I have been saving the money to enrol for the SSCE examination. My mother is working as a maid to keep the family going", the suspect narrated.
The Lagos Police Public Relation Officer, SP Mutual Adejobi, who confirmed the matter, said " Investigation is ongoing on the case. The suspect is in our custody. He will face the law after the investigation"