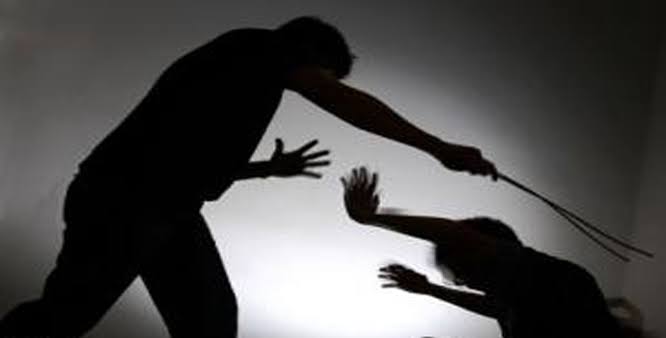 Jacob Adebayo
Hiring another hand to discipline a child they say in Yorubaland, does not go well with parents no matter how terrible the offence a child commits. Parents will rather prefer to handle the discipline themselves to avoid the phrase, 'had I know" at the end of the day. This does not apply to a father in Lagos who preferred a hired hand to help him discipline his child and at the end, lost his child in the process.
In the news today, a parent in Ikotun, Lagos State, Nigeria, Dada Animashahun, has had himself blamed for hiring a man, Felix Azike to discipline his child.
The child, Deji Animashahun whom the father believed to be defiant in nature was stabbed to death by Felix whom the father hired to discipline the child for him.
Felix, who intended to beat the child could not control his anger when the boy resisted being beaten.
He, thereafter, brought out a knife and stabbed him on head and back.
The matter got worse when the child died in a hospital where he was taking treatment the same day.
Both the father and the hired disciplinarian are now cooling off in police custody in Lagos.
A Public Health and Child Right Advocate, Mrs Oluwadamisi Tayo-Ladega, while condemning the father's decision, said many parents in Africa need to be adequately trained on child abuse which is mostly mistaken for discipline.
She said law must take its due course on the matter, adding that no child's right should be violated.
Tayo-Ladega, however, implored parents to desist from all forms of child abuse as the act may bagged them jail term.
In a UNICEF report on child protection, it reads that children and young people have the same general human rights as adults and also specific rights that recognize their special needs. Children are neither the property of their parents nor are they helpless objects of charity. They are human beings and are the subject of their own rights.