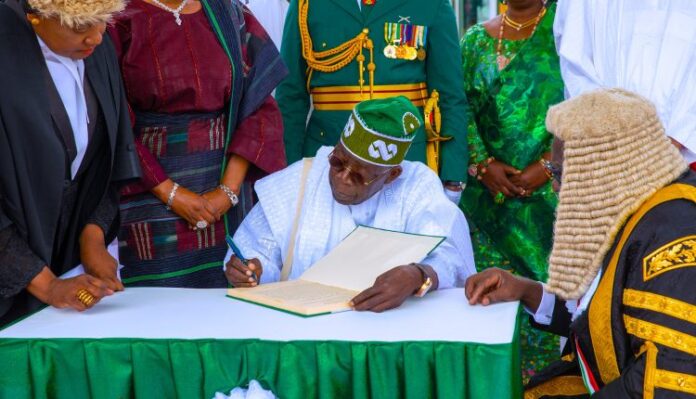 What to know about President Bola Ahmed Tinubu, the 16th president sworn in today, 29th May, 2023.
Chief Bola Ahmed Adekunle Tinubu GCFR (born 29th March, 1952) is a Nigerian politician who is the 16th and current president of Nigeria.
He was the governor of Lagos State from 1999 to 2007; and senator for Lagos West in the Third Republic.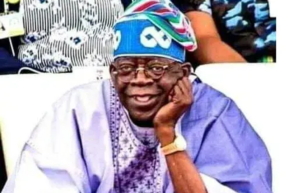 Assumed office. 29th May, 2023
He was the 12th Governor of Lagos State in office between  29th May,  1999 – 29th May,  2007
He was succeeded by Babatunde Fashola. 
Bola Tinubu was Senator for Lagos West and was in office between 5th December,  1992 – 17th November, 1993
PERSONAL DETAILS 
Bola Ahmed Adekunle Tinubu was born in 
29th March,  1952 (age 71)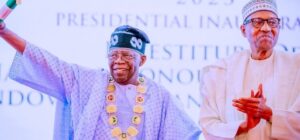 He is Lagos, British Nigeria
POLITICAL PARTY 
All Progressives Congress (2013–present)
OTHER POLITICAL AFFILIATIONS 
*Social Democratic Party (1992–1993)
Alliance for Democracy (1998–2006)
Action Congress of Nigeria (2006–2013)
Oluremi Tinubu ​(married in 1987)​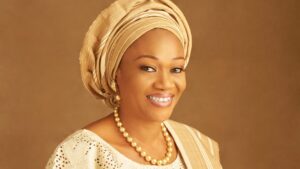 CHILDREN 
6 children, including Folashade Tinubu
PARENT 
Abibatu Mogaji (mother)
RESIDENCE 
Aso Rock Villa
ALMA MATER:
Richard J. Daley College, Chicago State University (BS)
OCCUPATION 
Politician,  Accountant
Tinubu spent his early life in southwestern Nigeria and later moved to the United States where he studied Accounting at Chicago State University. He returned to Nigeria in the early 1990s and was employed by Mobil Nigeria as an accountant, before entering politics as a Lagos West senatorial candidate in 1992 under the banner of the Social Democratic Party. After dictator Sani Abacha dissolved the Senate in 1993, Tinubu became an activist campaigning for the return of democracy as a part of the National Democratic Coalition movement.
In the first post-transition Lagos State gubernatorial election, Tinubu won by a wide margin as a member of the Alliance for Democracy. Four years later, he won re-election to a second term. After leaving office in 2007, he played a key role in the formation of the All Progressives Congress in 2013. In 2023, he was elected president of Nigeria.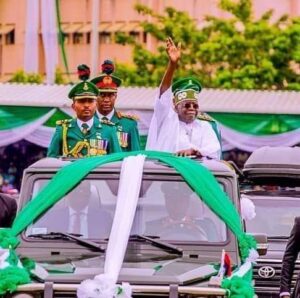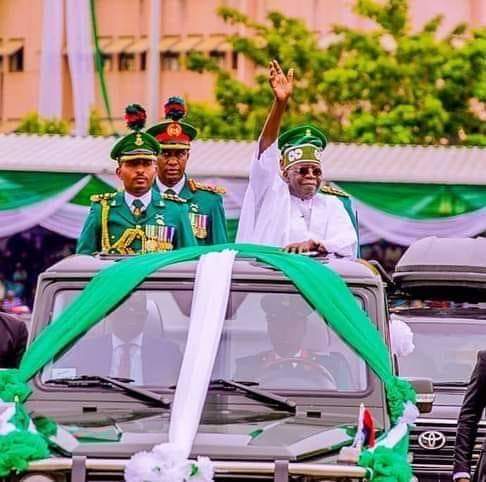 President Bola Ahmed Tinubu was sworn in as the 16th president of Nigeria on May 29, 2023.